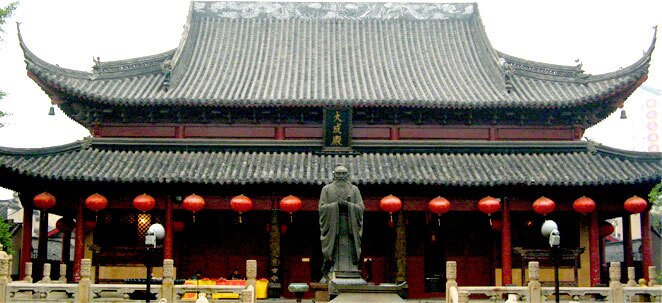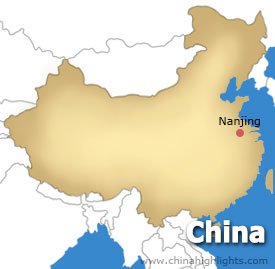 Itinerary
Day 1:
Arrive in Nanjing, Flight not included
Airport Transfer (Nanjing)
Day 2:
The Dr Sun Yat Sen Mausoleum, Nanjing
Yangtze River Bridge, and Confucius Temple tour
- Dr Sun Yat Sen Mausoleum: Dr. Sun-Yat Sen's Mausoleum, at the foot of the majestic Purple Mountain, is permeated with a solemn atmosphere. It often arouses a sentiment of respect with its glazed torii; steep, long stairways (392 steps) leading up to the memorial hall, and its inscribed headstone, which all attest to the great deeds of this honorable man.
- Zhonghua Gate: Zhonghua Men Gate is the largest castle-style gate among the 13 ancient city gates in Nanjing. It's the best preserved and, architecturally, most complicated ancient castle in the world. The elaborately designed castle contains three closed courtyards and four arched gates serving as entrances to the city.
- Nanjing Yangtze River Bridge: This is the first bridge independently designed and constructed by the Chinese themselves. The bridge was added to the Guinness World Records as the world's longest bridge featuring the dual functions of a highway and a railway.
- Confucius Temple: The Confucius Temple (Fuzimiao) was built in the year 1034 and dedicated to worshiping the great philosopher Confucius. Many shops, restaurants and bars, have been included with the temple to make it a commercial and entertainment center combining rich culture and arts. The Dacheng Hall in Fuzimiao scenic area has is the largest figure of Confucius in China. The largest river in the city - Qin Huai River flow in front of the Confucius Temple
- Qinhuai River: The Qinhuai River is a watery slice of history which contains traces of the city's glorious past and activities of its people. The river bore witness to the many comedies and tragedies occurring in the notorious red-light area along its banks, during the Ming and Qing Dynasties.
Day 3:
ThePresident Palace(Taiping Headquarters) and the Memorial Hall to the Victims in the Nanjing Massacre Tour
- President Palace( Taiping Headquarters): The President Palace dates from the Ming Dynasty, and was expanded and renamed the "Heavenly King Palace" during the time of Taiping's Heavenly Kingdom, a power established by rebels during the Qing dynasty. In 1912 the palace served as the headquarters of Dr, Sun-yat Sen's government.
- The Memorial Hall to the Victims in the Nanjing Massacre : The hall was dedicated to the victims of the appalling Nanjing Massacre committed by the Japanese army during World War Two. The suppressed historical sorrow displayed and the somber atmosphere reflected always evokes passionate feelings of "no more wars" among its visitors.
Day 4:
Depart Nanjing, Flight not included
Hotel to airport Transfer (Nanjing)