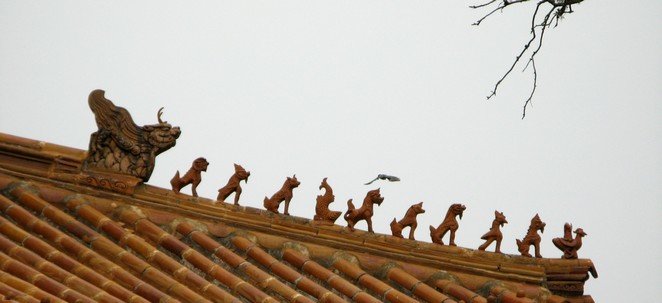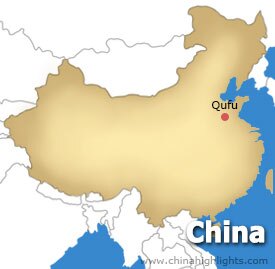 Itinerary
Day 1:
Flight to Jinan, Baotu Spring Park
Baotu Spring Park is the best one among the famous 72 springs in Jinan. It enjoys the reputation of "the first spring under the heaven". With clear and crystal spring pools and resplendent and magnificent pavilions, the Baotu Spring Park is an earthly fairyland which makes tourists hardly tear themselves away.
Day 2:
Qufu – Confucius Temple, Confucian Mansion, Confucian Family Graveyard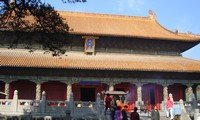 Confucianism has an outstanding impact on Chinese culture. The Temple of Confucius is one of the most famous and largest one. The buildings were built in a Chinese traditional style. Confucius Mansion is the official and private residences of Confucius' descendants. Every year the local people come here to show respect. There are about ten thousand tombs inside the Confucius Family Graveyard .Also many stone steles, lanes and pavilions can be found here.
Then you will reach Tai'an from Qufu.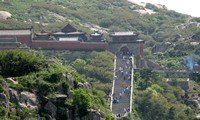 Mount Tai is the first mountain of the five most famous Mountains in China. The best time for touring around Mount Tai is April to November. If you want to enjoy the sunrise, the best time is autumn. Peaks, cliffs, rocks, and plants make Mt. Tai a great place to appreciate the natural scenery in China. The steep climbing routes in Mt. Tai intrigue many people's desire to conquer them.
Located on top Tai Mountain, Bixia Temple is a temple of about 1,000 years. Being the largest ancient construction complex on the mountain, it looks like imperial palace in heaven. There are South God Gate, Mountain Gate, Fragrant Pavilion and the Main Palace which are magnificent and imposing.
Day 4:
Qingdao – Laoshan Mountain, Taiqing Palace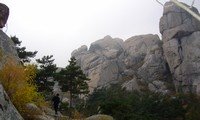 Today, you will be transferred to Qingdao first.
Different from many famous mountains in China, Lao Mountain rises from the sea level, and has a coast line of about 90 kilometers, structuring a wonder on the sea. The main peak, named Large Peak or Peak Lao, is over 1100 meters high above sea level. Take a walk around, with the sea on one side, and lofty stones and precipitous peaks on the other side, both majestic and elegant.
As the birth place of Laozi, Taiqing Palace has more than 140 rooms including Three Gods' Hall, Three Purities' Hall and Three Emperors' Hall. There are five Taiji Palace as the main buildings, a stone pillar with three cypresses around and many well preserved ancient articles.
Day 5:
Weihai – Xiaoyushan Hill Park, Zhanqiao Pier
Covering an area of 2.5 hectares, Xiaoyushan Hill Park is the first classic hill park of the city. The park was design according to the theme of sea and shape of fish, novelty constructed and takes on beauty of nature, art and architecture. Big mural paintings and beautiful legendary stories give tourists imagination and good mood.
Built in 1891 as a naval pier, now the Zhanqiao Pier is symbol of the Qingdao city. It is 440 meters long reaching into Qingdao Bay. At the southern end of it, there is a traditional 2-story pavilion. It is an ideal place to enjoy the sea view.
Day 6:
Yantai – Liugong Island, Jiawu Sea Warfare Museum
Liugong Island, also known as "unsinkable battleship", is located face to face the Yellow River. It is a civilized cultural spots covering forest, most of which are dark pine trees.
Located on the Liugong Island of Weihai, Jiawu Sea Warfare Museum is a large memorial hall displaying the solemn and tragic history with comprehensive art forms. There are 9 display rooms, using different art forms to reproduce the solemn historical scene of the defeat of Beiyang navy and the determined defense of Weihai people. Multiple art forms such as sculpture, painting, films and videos will vividly take you into a "time tunnel".
Penglai Pavilion is a grand ancient building located on the Peak of Danya Mountain. It features picturesque view with vast cloudscapes. There are numerous paintings, art works, and inscriptions of famous scholars in the pavilion.
Then you will reach Qingdao. You can arrange the rest of the day to tour the city.
Sit back and relax as your private guide, driver and guide get you to the airport on time. They will take you right to check-in and say goodbye at the security gate. We take the stress, you take the tour!