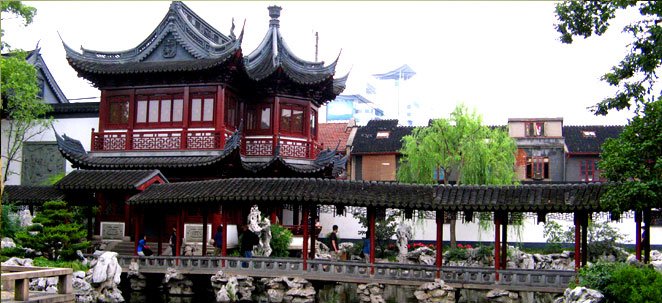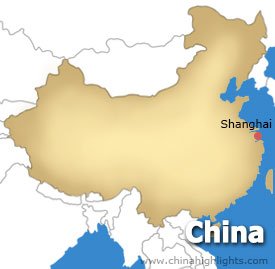 Itinerary
Day 1:
Beijing to Shanghai by a Bullet Train
Train station Transfer (Beijing), Train station Transfer (Shanghai)
Day 2:
The Yuyuan Garden, Jade Buddha Temple, and Oriental Pearl TV Tower Tour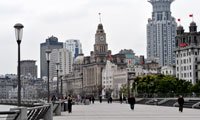 - Yuyuan Garden (1 hour): Yuyuan Garden is located in the center of Shanghai old quarters. It was a private garden built in 1559 during the Ming Dynasty, with typical Chinese classic architecture and style. The complex covers an area of 2 hectares, with rockeries, pavilions, ponds and corridors. Yuyuan Garden is surrounding by a busy market place, where visitors can find everything from popular local snacks, handicrafts, antiques and souvenirs to some famous time-honored restaurants.
- Jade Buddha Temple (40 minutes): Built in 1918, Jade Buddha Temple is a very popular Buddhist temple among local people. The main treasures are two statues of Buddha imported from Burma by sea. They were carved from rare single blocks of white jade adorned with precious stones. The temple is a hive of activities with monks, worshippers and visitors.
- Oriental Pearl TV Tower (1.4 hours): One of the tallest TV towers in the world, known for its distinctive spheres, or "pearls", it stands across the river from the Bund, among the exciting architecture of the east bank. On a rare clear day you can see to the mouth of the Yangtze, but even in normal conditions there are great views of Shanghai's dramatic cityscape. The Shanghai History Museum is Located now just below the Oriental TV Tower at Pudong New Area. It was formally opened to the public on July 1, 2000. There you can see the three major exhibition units reflecting Shanghai's history, modern and recent revolutionary history respectively.
- Shanghai Urban Planning Exhibition Hall (1 hour): A short walk across Renmin Square from the Shanghai Museum, this is a fascinating insight into Shanghai's future. The 2nd floor has a giant walkaround model of the city, and other floors have great displays, interactive exhibitions and walkthroughs of aspects such as the ports, greening, leisure etc.
Day 3:
The Tianzi Fang Tour and Returning Beijing by a Bullet Train
A Short Visit to Shanghai Old Alleys: Experience the real life of the Shanghainese. Find out how they think and what they do over an enjoyable tea and chat with locals in their home. Visiting the old alleys of Shanghai is a great way to discover the traditional culture of this city.
- Tianzi Fang (30 minutes): It is located on Taikang Road in former French concession. The area is originally a residential area of labyrinthine alleyways, but now it has turned into a trendy area with a mix of well-preserved Shikumen architecture, art galleries, bistros, coffee shops, craft shops and creative art studios.