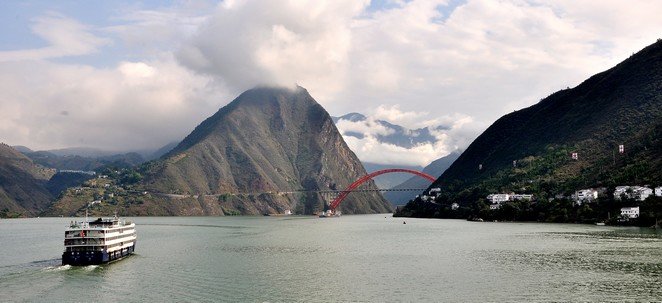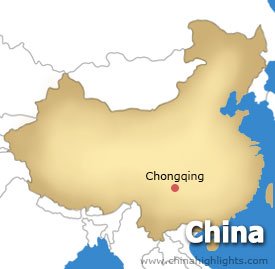 Itinerary
Day 1:
Shanghai to Chongqing to Yangtze and the Ciqikou Old Town and Panda Room in Chongqing Zoo Tour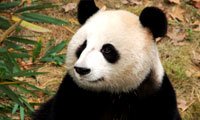 - Panda Room in Chongqing Zoo (2 hours): Located in the western suburbs of the city, Chongqing Zoo occupies an area of 45 hectares. There are some rare animals including Golden hair monkeys and South China Tigers. In Panda Room, visitors can see the giant and lesser pandas and their offspring.In the mornings, many local people practice Tai chi at the zoo. Join them if you wish.
- Ciqikou Old Town (1.5 hours): This lively old area has been partly restored, and remains an authentic and busy community. The old wooden houses and narrow streets furthest from the river are mostly unimproved, closer to the river there are craft and souvenir shops, teahouses and music, and lots of local food and snacks. The locals certainly love their food – this is a good chance to try some.
Board the ship from 5:00pm to 8:00pm and departs Chongqing at 9:00pm.
Welcoming Banquet, Dancing Party, Shore excursion to Shibaozhai(14;00-16;00).Optinal tour to Fengdu Ghost City(RMB260 per person).
--Shibaozhai, literally means Stone Treasure Fortress, Located in Zhong County, it was first built in Qing Dynasty in 1750. Shibaozhai is one historic site that will look much different in 2009. The wooden architecture stands on the riverside. It is built by catch upon a rectangular rock with sheer cliffs with a height of 56 meters and 12 stories. And every floor of the wooden structure contains interesting artifacts. Each of the 12 floors of Shibaozhai is dedicated to a famous general of the Three Kingdoms period (220-265AD), a local scholar or a renowned Chinese poet.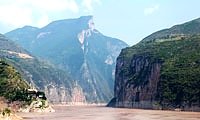 -Passes through the 1st gorge--Qutang Gorge.
Passes through the 2cd gorge---Wu Gorge.
Shore excursion to Shennong Stream(1:30pm-5:30pm). You have the option of visiting White Emperor City(RMB260 per person).
Crew's Performance.
Sails through the 5-steps Ship locks.
Shennong Stream is another tributary of the Yangtze River, and its fast-flowing, crystal clear water runs southwards through deep gorges. The stream races past large and small karst caves, flocks of swallows, sheer cliffs, deep gorges, waterfalls, three-colored springs, rapids, the ancient plank path, a suspended coffin in the cliff, groups of ancient tombs and marvelous karst formations
Day 4:
Yangtze to Yichang to Shanghai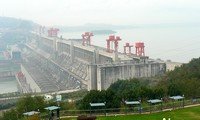 -Shore excursion to The Three Gorges Dam Site. Arrive in Yichang at 1:00pm.
Three Gorges Dam, the largest water conservancy project ever undertaken by man and it has been a dream for several generations of Chinese people. The construction of the dam formally began in 1994. The body of the dam was completed in 2003, and the whole construction has been completed in 2009. It will be 2,335 meters long, 185 meters high, 18 meters wide on the top and 130 meters wide at the bottom.The tourists can get access to the top of the dam and enjoy different kinds of photo opportunities.