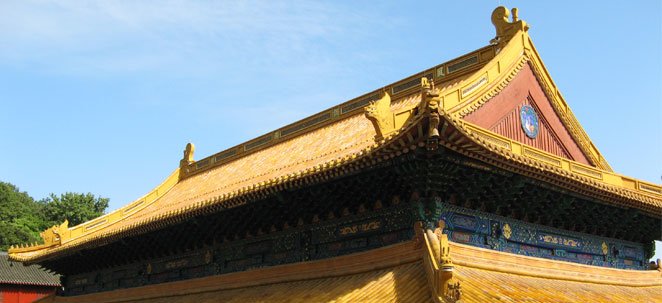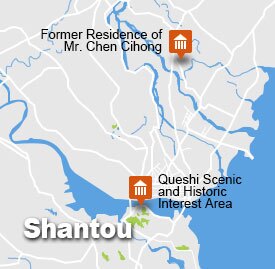 Itinerary
You will receive sweet smile from your tour guide at the airport on time. Then you will be escorted to the hotel on a private car.
Day 2:
Shantou – Queshi Scenic and Historic Interest Area, Former Residence of Mr. Chen Cihong
Queshi scenic and historic interest area is located on the south coast of Queshi Sea in Dahao District. From this place, you could overlook the old urban district of Shantou. And this spot is on the common sea gate of Han River, Rong River and Lian River. Queshi scenic and historic interest area boasts of its sceneries consisted of sea, mountains, stones and caves. It is a great place of spending holidays especially for urban residents.
The vast residential complex of the famous merchant Chen Cihong is located in Qianmei Village of Shantou City. Styled in the fashion of a royal palace, the residence blends traditional Chinese architectural elements with a western influence and achieves an elegant result. It contains 506 halls, 202 rooms and covers 2.54sq.m and proudly leads the list of Shantou's ancient buildings.
Sit back and relax. Your guide will assist you with all the formalities at the airport.