Itinerary
Day 1:
Flight to Shenzhen
After your arrival in Shenzhen, you will meet your tour guide at the airport on time and get ready to be transferred to the hotel.
Day 2:
Shenzhen - Splendid China, Folk Culture Village, Window of the World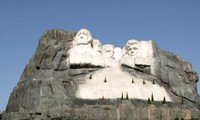 "Splendid China" is a miniature scenery park displaying all of the famous historic sites and natural scenery of China with 80 miniature sites are arranged according to the positions of the real ones on a map of China. It is the largest park of its kind in the world. It focuses on all styles of buildings, and also the living habits and conventions of the many different nationalities in China. It is a window on China for foreigners to learn about Chinese history, culture of China.
The China Folk Cultural Village, next to Splendid China, is the first large-scale cultural and scenic spot assembling folk arts, native customs, and replications of folk villages. It reflects the colorful Chinese culture in many respects, and the performances of folk dance and song represent the Chinese folk arts incisively and vividly.
Window of the World, as the name implies, is an assemblage of many of the most famous landmarks from throughout the world. The sites are geographically arranged according to the location of the landmark on a world map.
As your tour of Shenzhen ends today, take off the stress and relax. After reaching the airport, the guide will assist you with check-in.