Chinese Spring Festival Tours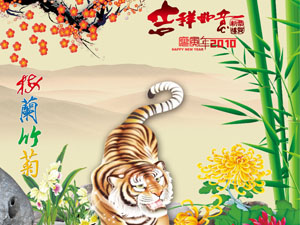 China's Spring Festival, 2012
Spring Festival or Chinese New Year marks the 1st day of the 1st month of the Chinese on the lunar calendar and is the most important festival in celebrated in China.
This year it falls on Jan.22. It is the most important festival for Chinese people all over the world.
People in different places celebrate Spring Festival in different ways. Generally speaking, a Chinese family will hold a Spring Festival feast, set off firecrackers and give lucky money to children during the Spring Festival celebrations. read more »
Would you like to celebrate in China with us? Our Beijing Spring Festival Tour will give a great Chinese New year experience but for a bigger look consider these two great value packages.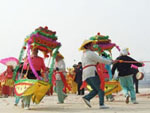 Duration: 6 Days
Departure Date: From 10th February, 2010 to 15th February, 2010.
Tour Type: Small group tour with guaranteed departure with minimum 2 persons and maximum of 16 persons.
Price from

$580

hot
The Highlights of This Tour
• Celebrate Chinese New Year's with Beijing locals
Join the local people to prepare the coming of the new year by decorating their home.
Learning Chinese paper cuts or write couplets with Chinese lucky expressions.
Make dumplings with locals and then join the banquet.
Watch the fireworks and listen to bell rings on New Year eve's night.
• Special activities during New Year
Take a rickshaw and experience the festival atmosphere in the Hutong.
Visit the Temple Fair (Ditan Park Fair) on the first day of New Year and see various kinds of New Year activities.
• Visit :
The Great Wall, Temple of Heaven, Hutong and Forbidden City at this festive time.
More Choices for Chinese Spring Festival
Travel China in the New Year period. See our recommendations below.
Chinese New Year Cards