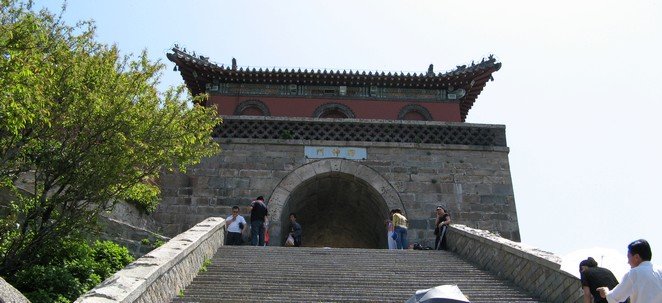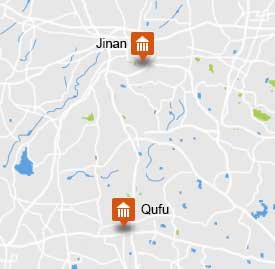 Itinerary
After your flight lands, your private tour guide, driver and car will be ready and waiting at the airport. Transfer to your hotel and check in.
Day 2:
Jinan to Tai'an, Mount Tai Tourist Attraction and Dai Temple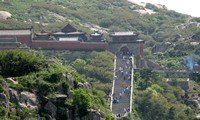 Mount Tai lies in the territory of Tai'an of Shandong province. Mount Tai is the first mountain of the five most famous mountains in China. It is a challenging climb up to the Tai Mountain. Here you have the option of taking the vehicle or cable car to the highest point - Nantianmen Scenic Spot. Here you can have an amazing birds eye view of the mountain.

First built in Han Dynasty, Dai Temple is the largest and most completed ancient building complex of Mount Tai. Emperors of the past dynasties held celebrations in the temple to worship heaven and earth, and sacrificed to the God of the mountain. Besides, it was also the first stop for the pilgrims on their way to the Tai Mountain.
Day 3:
Tai'an to Qufu to Jinan, Confucius Temple, Confucian Mansion, Confucian family graveyard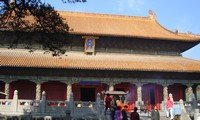 Today, transfer from Tai'an to Qufu to Jinan. In Qufu, visit Confucius Temple, Confucian Mansion, and Confucian family graveyard.

Among many preserved Confucian temples of different dynasties all over China, the Confucian Temple in Qufu is the largest and earliest one. It represents the culture and history of Confucianism. The Confucian Temple, Confucian Mansion and Confucian Woods are called Three Confucians, which are now one of four great architectural complexes in China.

Confucian Mansion is a large house consisting of 463 halls, rooms, towers and houses, covering an area of 13.3 hectares-the largest landlord manor in China's history. The courtyard is divided into three family temples. The main building in the center was first used as a government office then changed to dwelling house later. It is typical feudal aristocrat manor.

Confucian family graveyard is the graveyard of the Confucian family and has a history of more than 2000 years. There are about ten thousand tombs inside the graveyard, also many stone steles, lanes and pavilions found here. The tomb passage is 1266 meters long with dense forest on both sides which were planted in Song and Yuan Dynasties hundreds of years ago.
Day 4:
Jinan City Essence Tour and Departure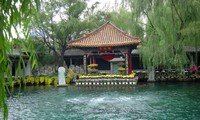 With weeping willows, scattered flowers and trees all over the banks, Daming Lake has been full of lotuses ever since ancient times. Jinan City is known for its numerous springs. Baotu Spring at Baotu Spring Park is the best one among the famous 72 springs in Jinan, with clear and crystal spring pools and resplendent and magnificent pavilions.

After the tour, transfer to the airport for your departure flight.