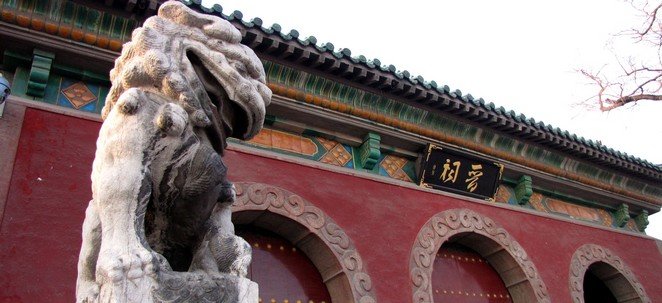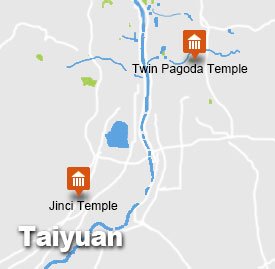 Itinerary
When your flight lands, your private tour guide, driver and car will be ready waiting for you at the airport. Transfer to your hotel and check-in.
Day 2:
Chunyang Palace, Twin Pagoda Temple, Tianlongshan Grottos and Jinci Temple
Chunyang Palace was built in the Yuan Dynasty about 800 years ago, and went through several repairs and expansions. It is a Taoist palace integrating temples with landscape gardens. The four-pillar wooden memorial archway located at the front door is noticeable with bright colors. The courtyard located at the back of the palace is of typical Taoist features. It is said to be built according to the bearings of the Eight Diagrams. You guide can explain more about this.

Twin Pagoda Temple is regarded the symbol of Taiyuan City. There are 260 precious stone carved steles at the temple. Another feature of this temple are the beautiful peonies. More than 1,000 plants of about 30 species are grown inside the temple.

Tianlongshan Grottoes form the largest Taoism grottoes in China. It lies on the mountainside of Tianlong Mountain, about 40 kilometers from Taiyuan city center. Tianlongshan Grottoes was built in the Eastern Wei Dynasty (534—550), and there are 24 grottoes carved in four dynasties, thus presents the development and transformation process of the art of grottoes of the four dynasties. Now there are 1500 carved stone statues remain.

Jinci Temple lies at the foothill of Xuanweng Mountain. It was initially built during the Northern Wei Dynasty (386-535), and is famous for its magnificent building complex and excellent art of statue. It integrates ancient consecration buildings, landscape garden, sculptures, carvings, fresco and stele.
Transfer to the airport for your departure flight to next destination.