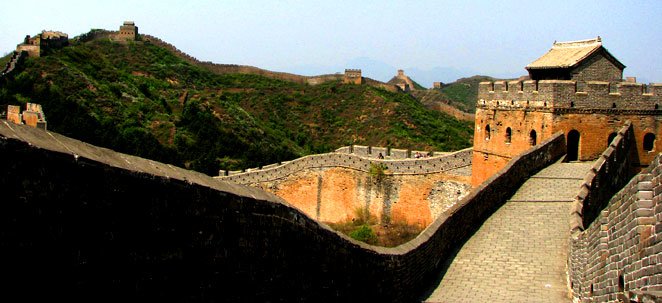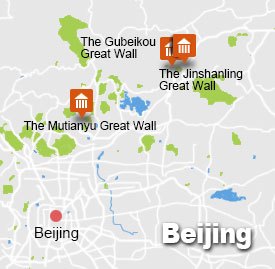 Itinerary
Meet with your private guide outside the luggage claim hall and transfer to your hotel in a professionally-chauffeured vehicle. Your guide will assist you with check-in. The rest of the day is free for your exploring the city.
Day 2:
The Great Wall at Mutianyu Tour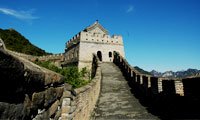 The Great Wall at Mutianyu is about 73 kilometers from Beijing City. This restored Great Wall section is the essence of the Great Wall built in the Ming Dynasty (1368—1644), with elegant natural scenery around. Except the steepest section at the end of this Great Wall (at nearly 70 degrees), it can be a leisurely strolling on the top of mountains. You can take cable car for up and down.
Overnight is in a hotel near the Great Wall at Jinshanling.
Day 3:
The Hike Tour from Gubeikou to Jinshanling
Today you will hike about 5 hour in rugged Great Wall section — from the Great Wall at Gubeikou to the Great Wall at Jinshanling. You will discover the original Great Wall there. The Great Wall at Gubeikou used to be an important fortified defensive structure during the war times in the past hundreds of years. Trekking on the bleak yet picturesque Great Wall, you will feel the power of the ancient army.
Day 4:
The Hike Tour From Jinshanling to Simatai
You will continue your rugged Great Wall discovery today. Hike about 4 hours from the Great Wall at Gubeikou to the section at Simatai.
The Great Wall at Jinshanling is an ideal place for challenging yourself against the steep gradients and to enjoy the amazing landscape. It is therefore quite popular among photographers. There you will not only discover the magnificent historical ruins, but also snapshot the desolate beauty. The sunset on Jinshanling is perhaps best.
Day 5:
The Great Wall at Huangyaguan Tour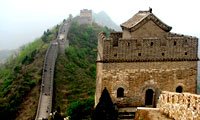 The Great Wall at Huangyaguan is the venue of annual Great Wall Marathon. You will hike about 3 hours at Huangyaguan. This precipitous wall clings to the steep mountain, serving as the guardian of Tianjin for centuries since its completion over 1,300 years ago. It is not dangerous, but you need to take care. It features some interesting structures, such as watchtowers, parapets, and fire-pits.
Follow the brick path to feel the challenge of a marathon paticipant.
Your guide and driver will pick you up from your hotel on time, and accompany you to the airport for your homebound journey. We trust that that you have enjoyed your time in Beijing and we look forward to serving you again.