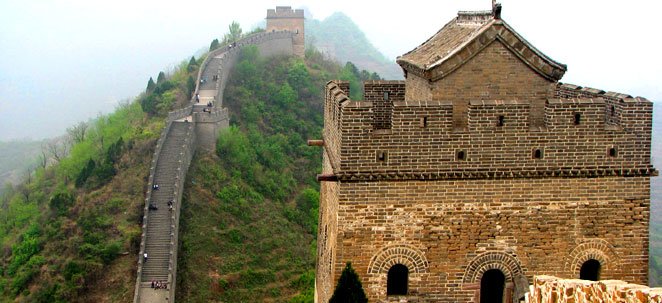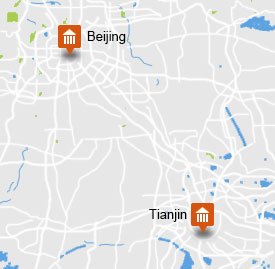 Itinerary
Day 1:
Tianjin Arrival and the Yangliuqing Painting Studio Tour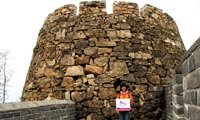 In the morning, your guide and driver in Beijing will transfer you to the railway station. You will take a high-speed train from Beijing to Tianjin, and the journey takes about 30 munities.
Picked up by your private guide and diver in Tianjin, you start your Tianjin discovery.
Visit China's most famous painting studio — the Yangliuqing Painting Studio to explore the workmanships of creating a folk woo-block painting. The studio is especially become famous for its festival New Year paintings. You also can learn about the development of Chinese New Year paintings there.
Stroll around the Shi Family Courtyard to unfold the culture and folk custom in the late Qing Dynasty. Built in 1875, this well-kept large civilian residence allows you to explore the original payout and the decoration popular in over 100 years ago.
Pick up a cultural article when strolling around the Ancient Culture Street, a pedestrian street allowing you to imagine an ancient street in China used to be. A walking on the Tanggu Golden Street will let you feel a modern Tianjin.
Day 2:
The Great Wall at Huangyaguan Tour
Visit on the Great Wall at Huangyaguan to explore the ancient town under the Great Wall (used to be a government office and storage area in ancient times) and this ancient fortification.
The Great Wall at Huangyaguan was first built in the North Qi Dynasty (550–577) over 1,500 years ago, and was restored in the Ming Dynasty (1368–1644). Your guide will escort you to discover the Great Wall and explain you about the function of the watchtowers and beacon towers.
Transfer to the railway station, and you will take a high-speed train back to Beijing from Tianjin in the morning. Your guide and driver in Beijing will meet you at the railway station in Beijing and driver you to your hotel.