China Tours Search Result
You Searched for
Dengfeng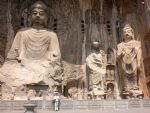 Chinese Kungfu Experience Tour
(CHT-KF-01)
11-Day Beijing, Xian, Luoyang, Dengfeng, Zhengzhou and Shanghai Tour
Chinese Kung fu is a precious treasure that belongs not only to China but to the whole world. We will take you to the cradle of Chinese Shaolin Kung fu - the Shaolin Temple to explore the evolution of Shoalin Kung fu and the great impact on people's lives both in ancient times and the present day. You will see power and grace combined in a demonstration of the art of Shaolin Kung fu by a Shaolin Master. Be transported to the mysterious world of this ancient art to experience for yourself what has inspired the great action heroes of today's movie blockbusters.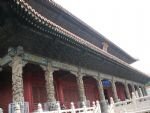 Chinese Brilliant Culture and Art Tour
(CHT-WH-04)
16-Day Beijing, Jinan, Taian, Qufu, Zhengzhou, Anyang, Dengfeng, Luoyang, Xian and Shanghai Tour
This Culture and Art Tour explores some of China most famous Confucian and Buddhist temples and centers which are home to many significant pieces of religious art. Your tour also includes the major attractions such as the Great Wall, the Forbidden City, Terra-cotta Warriors and the natural beauty of Mt. Tai and Baotu Spring.