China Tours Search Result
You Searched for
Longsheng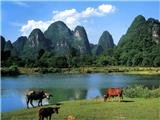 Guilin Hiking Tour
(GL-15)
7-Day Guilin, Longsheng, Xingping and Yangshuo Tour
This tour offers the best chance to immerse in beautiful nature and rural life in Yangshuo. Hike along the most beautiful stretch of Li River from Yangdi to Xingping, where you will see unique karst mountains, farmers tending rice fields, orchards and more. Ride a bike through Yangshuo's idyllic countryside and visit a welcoming local family on the way.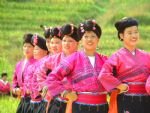 Guizhou Highlights with Guilin Combo Tour
(GY-2)
10-Day Guiyang, Anshun, KaiLi, Rongjiang, Zhaoxing, Sanjiang, Longsheng, Guilin and Yangshuo Tour
Guizhou province is home to many colorful ethnic minority groups. This tour will allow you escape the concrete jungle to see unique cultural relics, the beautiful natural scenery and the folk customs of these ethnic groups. Explore many Miao and Dong minority villages to experience the different ethnic customs and enjoy the breath taking scenery of Huangguoshu Waterfalls whose roar can be heard kilometers away.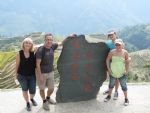 Longji Terrace Field Hiking
(GL-27)
2-Day Guilin and Longsheng Tour
Guilin is famous for the unique Karst landscape scenery and as well as the brilliant minority culture, this tour will illustrate those two features of the city, you can both experience the natural landscape in Guilin and the take a short hiking to see the Zhuang and Miao ethnic groups within 4-day tour.