China Tours Search Result
You Searched for
Longsheng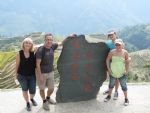 Longji Terrace Field Hiking
(GL-27)
2-Day Guilin and Longsheng Tour
Guilin is famous for the unique Karst landscape scenery and as well as the brilliant minority culture, this tour will illustrate those two features of the city, you can both experience the natural landscape in Guilin and the take a short hiking to see the Zhuang and Miao ethnic groups within 4-day tour.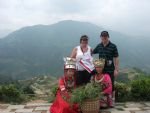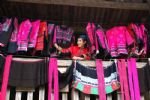 Fixed Time Once A Year Tour Guided by Top Photographers
(CHT-PT-02)
9-Day Guilin, Longsheng, Yangshuo, Xingping and Zhangjiajie Tour
It is a tour designed for the shutterbugs catching the scenery only found on postcards or magazines. Climb to the mountain top to photograph the great bend of Li River, raft on the most beautiful section of the river in the early hours of morning to shoot the picturesque scenery, capture the old fisherman and his ospreys, and take candid photographs of minority people living on Longji Rice Terraces.