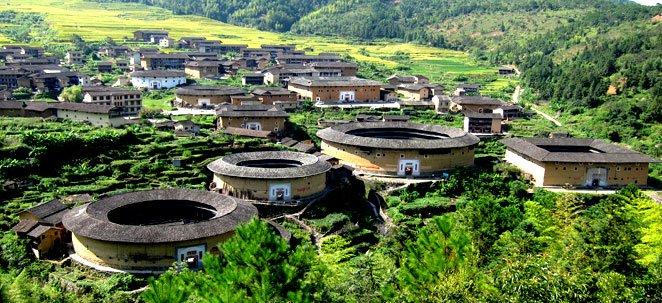 Itinerary
Day 1:
The South Putuo Temple. Hulishan Fortress, and Kah-Kee Park Tour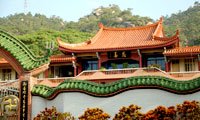 - South Putuo temple (40 minutes): Located at the foot of Wulao Peak in the south of Xiamen, it was built during the Tang Dynasty and rebuilt in Qing Dynasty, which is very famous for its collection of Buddhist cultural relics, such as a Burmese jade carving of the Buddha, some important Buddhist texts. Climbing up to the Wulao Peak, you can enjoy the bird's eye-view of Xiamen University and Xiamen Port.
- Hulishan Fortress (1 hour): It was built in 1891, the architecture mainly integrated the style in Ming and Qing Dynasty and the style from Europe. Huli Mountain Fortress is famous for having both the biggest and smallest cannons in the world. And there are many ancient military facilities and weapon, such as the emplacement, the barracks, the castle, the trench, double-edged swords and firelocks.
- Kah-kee Park : Located at the north side of Turtle Garden,Kah-kee Park is an integral part of the architectural style of Tan Kah-kee. It blends amusement, commemoration and culture together according to the form of free layout of traditional gardens and brings out the best in each other in a coordinated and unified way.
Day 2:
The Chuxi Earthern Buildings Tour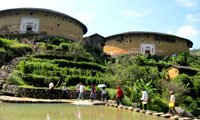 - Chuxi Earthen Building Cluster: The Chuxi Earthen Building Cluster in Chuxi Village consists of five round buildings and many square buildings. Three massive round buildings and one square building are situated near the river and are hidden among the deep mountains and lush vegetation like a treasure waiting to be discovered. A visit to the local primary school during the school day is also possible.
Day 3:
The Gulangyu Island Tour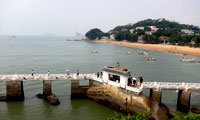 - Ferry Fee for Gulang Island (10 minutes): It is a world of sea breezes, sunshine and exotic architecture with Mediterranean flavor.
- Gulangyu Island: GulangYu Island is in the southwestern of Xiamen city, it takes just 10 minutes by local ferry boat.There are many colonial buildings built after the Opium War, including the Britain, the America, France, German, Spain, etc. There are many famous pianists in China from this island, and the piano ownership rate is the highest in China. This beautiful island has some tourist attractions including Crag of Sunlight and Shuzhuang Garden. It is very relaxing to wander along the winding small paths and hunt for some interesting souvenirs at shops.