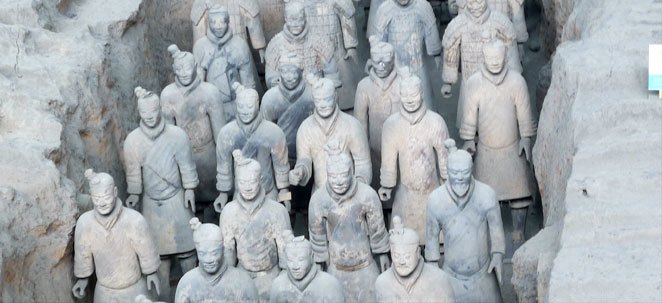 Itinerary
Start your vacation in a relaxing way, a personal guide and driver will take you to the airport and pick you up in Xi'an to take you to your hotel.
Day 2:
The Terracotta Warriors and the Ancient City Wall Tour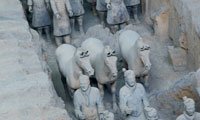 The Terracotta Warriors and Horses are just as impressive as you expect; rows upon rows of statues standing in attention. Each one has their own unique expression and hairstyle; so much so that experts think they must have been based on real people.
Xian City Wall with Bicycle is an exciting way to explore this ancient fortification, and to enjoy the views across the old part of the town.
Day 3:
The Shaanxi History Museum, Big Wild Goose Pagoda, and Great Mosque Tour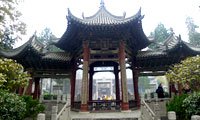 Shaanxi History Museum has distilled the best of the historical relics from the area into its vast impressive exhibitions. Your guide will help you find the pearls of each room.
Big Wild Goose Pagoda is not only a major Buddhist holy site, but also a place to view the surrounding park and lakeside. Great Mosque on the other hand is a rare combination of Islamic faith and Chinese architecture, beautifully decorated.

As your trip ends, transfer to the airport for your flight back to Beijing. After arrival in Beijing, you will be picked up and transfer to your hotel in Beijing.