Itinerary
Your personal tour guide will be waiting for you at the arrival hall of airport. Your private car and driver are ready and will transfer you to your hotel and assist with check-in.
Day 2:
Terracotta Warriors Museum and Big Wild Goose Pagoda Tour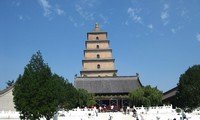 Today you will visit two very important symbols of Xi'an. Drive around one hour to Terracotta Warriors Museum to admire this incredible army of over 7000 soldiers, archers, horses and chariots in full battle array guarding Emperor Qin's tomb since 210 BC.

Get back to the city and visit Big Wild Goose Pagoda in the afternoon. As a major Buddhist site, the brick pagoda stands in the grounds of tranquil Da Ci'en Temple. The pagoda was built over 1000 years ago to house the precious Buddhist materials brought back by Monk Xuanzang from India. The top of the pagoda gives a good view over the city, but requires climbing up some steep and narrow stairs.
Day 3:
City Wall, Shaanxi History Museum Tour and Xi'an Departure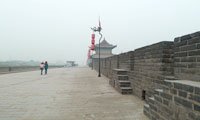 Walk through the history of China at Shaanxi History Museum, one of the nation's best. Four major galleries in large, Tang-style buildings house a vast and impressive collection of 370,000 items spanning a long history of one million years. The most notable items are clay figurines, bronze wares and murals.

Stroll along the ancient city wall of Xi'an and enjoy some good view. The walls, ramparts, gates and watchtowers form one of the oldest and most complete city defenses that still stand firm since the 13th century. You can ride bikes or take a rickshaw. If the weather is not good for biking on the city wall, we will substitute a visit to the nearby Bell Tower.

As your tour concludes, transfer to the airport for your departure flight. Your tour guide will help you with check-in and accompany till the point of security gate to wave goodbye.