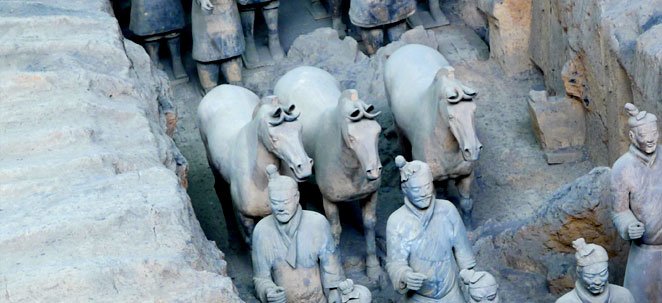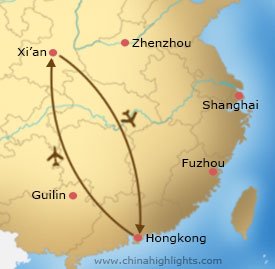 Itinerary
You will take the flight from Hong Kong to Xi'an by your own arrangement. The flight is included in the tour. As your flight lands at Xi'an airport, your guide will be waiting for you, ready to take you to your hotel and give you tips on the evening's entertainment. Feel free to ask for tips and insights, all our guides are local experts and happy to help.
Day 2:
The Terracotta Warriors, Great Moque, and Big Wild Goose Pagoda Tour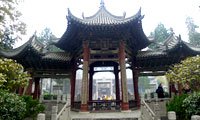 The Terracotta Warriors and Horses is the reason most people want to visit Xi'an, and they do not disappoint. The sheer number is one thing but the intricate detail on each statue adds an extra artistic value to the discovery.

Great Mosque reminds of the ancient connections to the Silk Road; the building is an unusual combination of Islamic tradition and Chinese architecture. Big Wild Goose Pagoda on the other hand is a famous Buddhist pilgrimage site, visited for hundreds of years.

Muslim Quarters has a very old bluestone street, still flanked by stalls selling all kinds of items; only the cafés and bars are new additions.

Meals:Lunch
Day 3:
Ancient City Wall Tour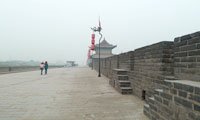 Xian City Wall with Bicycle has to be one of the most unique experiences; only in Xi'an can you ride the whole length of a fortification, 14km, in comfort, enjoying the views.

As your trip ends, your tour guide, driver and car will escort you to the airport for your return flight to Hong Kong. The flight is included in the tour.
Meals:Lunch