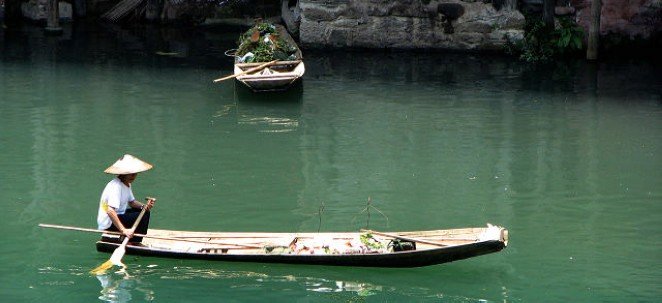 Itinerary
Day 1
Flight to Zhangjiajie
You will see the smiling face of your tour guide at the airport on time, and then be transferred to the hotel on a private car.
Day 2
Zhangjiajie – Zhangjiajie National Forest Park, Yellow Stone Stronghold, Jinbian Brook
Zhangjiajie National Forest Park is a must-see places in Hunan Province. At Wulingyuan, you witness the incredible scenery at Baofeng Lake, Huanglong Cave, Shi Painted Corridors, Peculiar Stone Bridge and other natural attractions. Great experiences are offered on the cable ride at Huangshi Village, or a sightseeing lift at Shuirao Simen and Bailong (White Dragon). Minority culture and folklores are represented in nearby villages and towns, inhabited by Tujia, Bai, Miao and Hui people, making worthwhile side trips. Lovely and clean waters of Jinbian Brook, rugged peaks and cliffs in Yellow Stone Stronghold, are the highlights in the park.
Day 3
Zhangjiajie – Tianzi Mountain, Bailong Cableway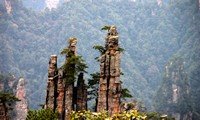 It is known for 4 natural spectacles - the clouds of mist that circle the peaks of the mountain, the amazing views of the rising sun, the moonlit nights and snowcapped winter peaks. They include more than 80 natural viewing platforms to take in the magnificent scenery. Take the cable car to enjoy the views on the assent.
Tips: It usually takes just 30 minutes for the cable car to arrive.
Bailong sightseeing elevator is the highest and fastest sightseeing elevator in the world and provides a spectacular view of the Sandstone Peak Forest. It has a height of 335 meters and can carry 3,000 people an hour in the fours transparent cars. It only takes 2 minutes to travel to the top of the mountain.
Tips; The elevator wait time is about 30 minutes.
Day 4
Fenghuang Ancient Town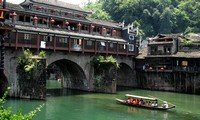 The ancient city is at the western border of Hunan and by the riverside of beautiful Tuo River. Fenghuang is a place that shares the name with the holy bird in ancient times. It is ancient, quiet, and secluded. It is an ancient city drenched in incalculable legends.
Day 5
Fenghuang Ancient Town and Departure
You can explore Fenghuang Ancient Town by yourself, and then be transferred to the airport by car on time. Don't worry as your guide will help you make all the arrangements.