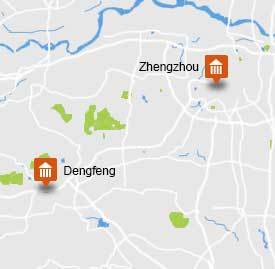 Itinerary
Day 1:
Flight to Zhengzhou
Your private driver will escort you to the airport directly with the guide after your arrival. The guide will assist you with check-in.
Day 2:
Zhengzhou – the Yellow River, Henan Provincial Museum, the Monument to "February 7"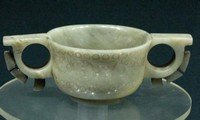 Henan Provincial Museum is one of China's oldest museums, with 130,000 precious cultural relics selected from 1.3 million pieces stored in the museums from the whole province. All such treasures are displayed in the 8 halls respectfully for the brilliant ancient culture in Henan, ancient stone carvings, ancient jade carvings, fine crafts of the Ming and Qing Dynasties, ancient architecture in Henan, bronze ware art of Kingdom Chu, the world of dinosaurs, etc.
The Yellow River is highly praised as "the Mother River of China". The Yellow River Scenic Area has a large square and a few large mountains around, recording the history and development of the Yellow River. Taking a hovercraft to a sand land to get closer to the Yellow River is a special experience. The Monument to "February 7" lies in the city center of Zhengzhou. The Monument to "February 7" was built in 1971 to commemorate the striking heroes who made great contribution to the country on February 7, 1923.
Day 3:
Dengfeng – Songyue Temple Pagoda, Shaolin Temple, Kungfu Show
Shaolin temple is shrouded in legend and mystery of Chinese Kung Fu and Buddhism. Shaolin Temple is probably the most famous temple in China and a must-visit place for a China culture discovery tour, not only because of its long history and its role in Chinese Buddhism, but also because of its martial arts or kung fu. There is a theatre here which presents the famous Kungfu Show regularly. It's best to get there early, as it is only a small theatre with about 200 seats. The kung fu shows are performed every day for about half an hour, showing almost every elite part of Chinese kung fu with distinct weapons.
The Forest of Pagodas in Shaolin Temple is the tomb of abbots-used-to-be. The levels of the pagodas mean the achievements of the abbots.
After touring Shaolin Temple, you will be escorted to Zhengzhou.
Your tour of Zhengzhou ends today. The driver will transfer you to the airport and the guide will help you check in.