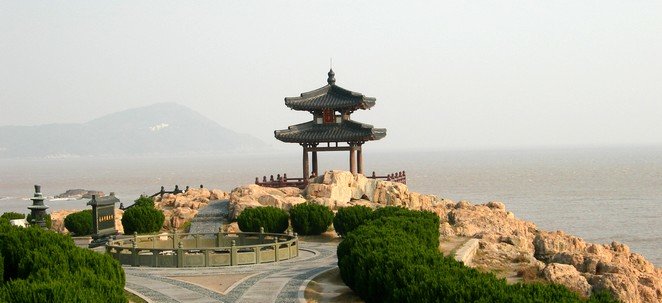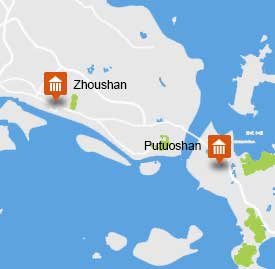 Itinerary
Day 1:
Zhoushan to Putuoshan
After reaching Zhoushan, your private driver will escort you to Putuoshan with your tour guide on a private car. And then the guide will help you check in the hotel.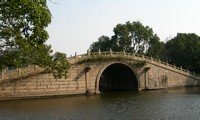 Putuo Mountain is a large mountain on a small island among the Zhoushan Island complex. Foding Mountain, the highest part of the island, has a height of 283 meters above sea level. The Putuoshan Mountain is surrounded by the sea with charming and gentle landscape. Quiet, fantastic and unique, it is reputed as "the first pure and clean place in man's world".
You can enjoy the scenery along the way up to Foding Mountain by cable car. With a history of about 1500 years, Fayu temple is the second largest temple in the mountain. It is famous for its ancient architecture, delicate wood carvings and inscribed calligraphy by ancient emperors. The largest temple, Puji Temple has over 200 structures, including Hall of Heavenly Kings, Hall of Yuantong, and Hall of Abbot. The whole temple looks magnificent with ancient buildings complex and a large number of pilgrims. Although Purple Bamboo Forest isn't as exciting as it sounds, there is also a thousand armed, thousand eyed Guanyin inside. It is said to be the home and cultivation place of Guanyin.
Day 3:
Transfer to Zhoushan and Departure
Today, your private driver will escort you to Zhoushan, and then get ready for your departure.