China in Spring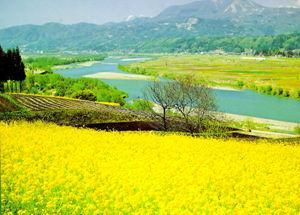 The Spring scenery of China
Traveling to China in the springtime gives visitors the enviable opportunity to experience some of the finest sights in the country when the temperatures have warmed, but not to sweltering, and the crowds of tourists have not yet gathered.
The beauty of blooming flowers and trees make it one of the most picturesque and pleasant seasons in which to travel. Those who love photography will find it a season of lush, colorful blossoms and fresh green hues.
Spring in the North and South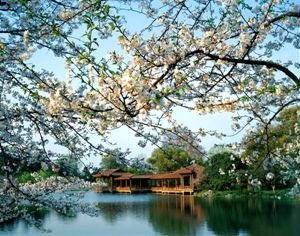 The Spring scenery of Hangzhou, China
The average occurrence of spring in China is from mid-March to mid-May, but owing to the difference in latitude and climate, northern China's spring is later, i.e. April–May, and in the south it is earlier: March–April.
Spring Weather in China
Much of the country begins to experience a significant winter thaw early in the spring, but as the cold ebbs away winter drizzle is replaced by increasingly heavy spring rain showers. The exceptions are Hong Kong and places south of it in the tropics, which don't really experience a winter.
In northern China during March, temperatures during the day will begin to warm. The evening hours will bring a chill that could dip below freezing, however, so travelers are advised to pack warm clothing for that part of the country.
In the central and southern portions of the country, temperatures will be even warmer, but will include heavier rain showers. Packing an umbrella or raincoat is essential and dressing in layers will make it easy to adapt to whatever temperatures visitors experience.
April and May bring increasing warmth to all parts of the country. Temperatures are comfortable, though the humidity may not be. Wet weather can be expected for all parts of the country, but should not dissuade visitors from touring the sights. Vendors selling rain gear and umbrellas are plentiful and make it convenient for those who have forgotten to pack for the wet weather.
Traveling During the Spring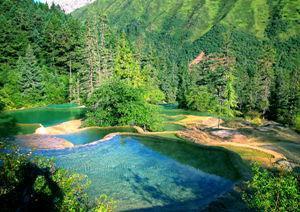 The Spring scenery of Jiuzhaigou, China
The Spring Festival
The celebration of the Lunar New Year, although called the Spring Festival, is seldom in spring, most often falling in February, but sometimes January or March.
If visiting China at the height of the Spring Festival expect difficulty getting train and bus tickets, as the country's transportation system deals with the large number of people reuniting with their families during the holiday.
This is a lively and vibrant time of year and travelers should relax and just accept that there will be crowds and delays. The heightened excitement, special foods, fireworks and festival atmosphere help to compensate for any delays when traveling.
Labor Day Week
Once the Spring Festival concludes, there are no holidays other than the May 1 "golden week", when China celebrates Labor Day. During the first week of May hotel prices etc. go up and attractions become very busy as millions of Chinese use their statutory holiday for tourism.
Where to Go in Spring
See our suggestions for the best places to travel in the spring months:

China Highlights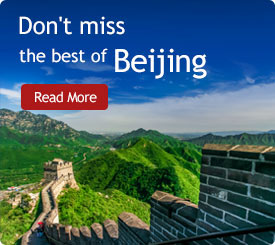 The Most Popular Articles
The Latest Travel Articles