Smart Shopping - How to Bargain in China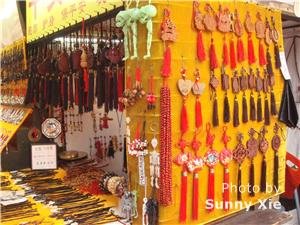 There's lots of shopping to do in the capital city (and other places in China), but it's important to be prepared by understanding how find the best prices for the goods you want. Aside from knowing where to go and what to shop for, make sure your bargaining skills are up to snuff, or you may end up paying far more than you should have.
Many things, like designer goods and some electronics are actually more expensive in China than in Western countries, so wait on buying those until you are back home.
Markets to Try
You can, however, find good deals in markets around the city on items like jade, pearls, tailor-made clothing or knock-off designer clothing and accessories. The most popular markets are the Silk Market and Yashow clothing market, but as a result prices start much, much higher than at other markets like the Pearl Market (which sells much more than just pearls) or the Zoo Market.
Speaking of the Zoo Market, if you have a Chinese-speaking friend, this is where you'll get the best deals. You can try it on your own, but it is much trickier as generally shop attendants do not speak English here.
Bargaining Tips
Regardless of the market you go to, here are some tips to help you get the best price on all your goods.
Bring your poker face. Rule number one of bargaining: never (ever!) act like you absolutely must have the item. Salesmen love customers that are excited about a product – it means they can price it much higher. Play it cool – if you see something you really want, keep a straight face and act like you'd rather walk away than pay a fortune, and you'll get a much better price.
Start low. Really low. Depending on the market, the starting price could be 7 or 8 times what it should be. Keep this in mind when you throw out your first price. You can always go up from there, but you can't go back down.
Shop around. See something you like? Walk around and see if other stands have it. That way, if you can't get the price you want, you can always walk away and try a different stand.
Observe other people. If someone else is buying the same thing for a reasonable price, tell the seller you want the same price. Sometimes you can avoid the back-and-forth routine altogether!
Be firm, but stay polite. Don't underestimate the importance of allowing the seller to save face. Sometimes, negotiations do not go the way you planned. Especially in larger clothing markets, sellers may act outraged by a low price, but keep your cool. Often if you say something insulting, or even quote a price that is ridiculously low, the seller may decide not to sell to you at all.
Come back for more. If you know what you want, and you've gotten a certain price from that stand before, sometimes you can save time by just assertively saying that price from the get-go. They see that you know, and they want to save their time too. You can also get a better deal when you buy multiple things from the same seller.



Related Reading

China Highlights
Questions and Answers About Smart Shopping - How to Bargain in China
April Offer $25 Coupon
Send your inquiry before Apr. 30, 2014, and we will email you a $25 coupon.
The coupon is valid till Dec. 31, 2014, for paying tour packages worth $250 or up.
The coupon cannot be used for paying flight tickets, train tickets, hotel rooms and day trips.
Travel Advice or Question? Ask us here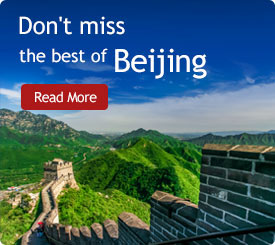 The Most Popular Articles
The Latest Travel Articles