China Power Supply and Adapters
Are you traveling to China anytime soon? If so, knowing the voltage and type of wall outlets throughout the majestic land will make your trip all the more enjoyable. Thankfully, a proper adapter or converter is easy to come by, but how do you know which one to get?
Voltage Differences
It would be so much easier if all of the countries in the world could come together and agree on a universal voltage and type of wall outlet. Unfortunately, this is not the case, which can make traveling all the more difficult, especially if you're coming from North America.
Most countries around the world, including China, use 220V. However, North America, Japan, and some Central and South American countries use 110V.
Bringing your treasured electronics and electrical devices on your trip to China may seem challenging at first, but armed with some knowledge and an adapter or two, you will be able to use your electronic devices without a hitch.
Difference Between Electronics and Electrical Devices
Before heading overseas to China on your business trip or relaxing vacation, you must first understand the difference between electronics and electrical devices.
Electronics are products like laptops, DVD players, and digital camera chargers. Electrical devices are hair dryers, irons, electric shavers and similar items.
Electronics
Nearly all of your electronics will work just fine in China with an adapter. Just to make sure, check the black AC adapter box on the device and ensure the input reads 100V-240V. If it does, you can use it all around the world with a wall plug adapter.
Electrical Devices
Your electrical devices, on the other hand, will require a converter, unless you want to catch your hotel room on fire or ruin your device. If you're traveling from Japan or North America, a converter will be necessary to convert the electric input from the widely used 220V to 110V.
If you're traveling to Taiwan, you're in luck, because 110V is widely used across the island. In any case, you're better off leaving any electronic device that requires a converter at home. The size of converters can make using them more cumbersome than being without a device for a while.
Most hotels provide hair dryers, irons, and other essentials. If you absolutely must have a curling iron during your stay in China, a travel set can easily be purchased for less than the price of a converter.
Wall Sockets Throughout China
Most wall sockets in China consists of a Type A (2-thin-pin) socket or a compound two-prong socket, which accepts Type A, and most two-round-pin "Europlug" plugs (Types C, E, F, etc.). Unfortunately, Chinese wall sockets do not accept most modern plugs that have one prong wider than the other, and you will more than likely need an adapter for your electronics.
The bottom socket found on most Chinese outlets is typically a Type I (3-thin-pin) plug that is common throughout Australia and New Zealand. If you're coming from these two countries, all of your electronic devices will work just fine without the need for an adapter or converter.
Outlets in Taiwan are almost identical to those in the U.S. and Canada, and since the voltage is the same, you will more than likely not need an adapter or converter if you're coming from North America.
Macau uses 220V, so a converter will be needed if you're visiting from North America. The outlets consist of a three-pronged round socket in a triangle pattern and a two-pronged parallel flat socket with a center ground prong. Therefore, an adapter will also be needed for your electronics.
Similar to the rest of the world, the island of Hong Kong uses 220V. Sockets in Hong Kong consist of Type G (3-thick-rectangular-pin) modern British sockets and Type D (3-round-pin) Indian or old British sockets. Anyone not coming from Britain or India will need an adapter for their electronics.
Adapters
As you can see, if you're visiting China, you will more than likely need an adapter for your electronics. Thankfully, these can be easily purchased at most electronics and travel supply stores. They can also be found at airports all around the world.
If you leave without an adapter, they can also be easily found at much cheaper prices throughout China. Most hotels will also be able to provide you with one for free during your stay. So, you can easily bring your laptop or iPhone with you to stay connected to the outside world as you enjoy all that China has to offer. Any further questions about a visit to China? — Contact us.
China Highlights Wi-Fi, SIM Card, and Mobile Phone Services
If you are bringing electonics to China that you would like to get online with (smart phones, iPads, laptops...) our Portable 3G Wi-Fi Rental will enable you to connect to the Internet anytime anywhere.
If you want to use your own cellphone in China we offer China SIM cards that will enable you to make calls within China and international calls.
If you are not bringing you cellphone to China, consider our mobile phone rental package one to keep in touch. Our longer tours include free mobile phone/Wi-Fi rental including our best selling 8-Day Beijing, Xi'an, and Shanghai Tour.

China Highlights
Questions and Answers About China Power Supply and Adapters
April Offer $25 Coupon
Send your inquiry before Apr. 30, 2014, and we will email you a $25 coupon.
The coupon is valid till Dec. 31, 2014, for paying tour packages worth $250 or up.
The coupon cannot be used for paying flight tickets, train tickets, hotel rooms and day trips.
Travel Advice or Question? Ask us here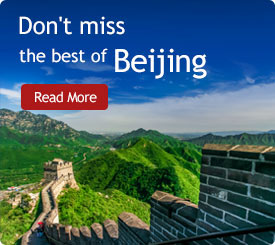 The Most Popular Articles
The Latest Travel Articles