Five Recommended China Tourist Destinations for 2013
Where in China should you go next year? China Highlights lrecommend five of the best-selling tourist destinations for 2013. You can check out related tours for reference, or contact us and have us tailor-make a tour including your favorite China highlights.
1.

Beijing: China's Most Historical City

Beijing is the most popular tourist destination in China every year. In 2013 Beijing should continue to be the best seller, where you can get the maximum experience of Chinese culture and history for one destination.

In early 2012 a series of documentaries entitled "The Forbidden City 100" has focused more people's eyes on the world's largest ancient palace, and has inspired many people's desire to visit the ancient capital city. The series of 100 six-minute episodes introduces the 100 buildings in the Forbidden City. One third of these buildings are closed to travelers.

Of China's 43 World Heritage sites, six are situated in the Beijing area: the Great Wall of China, the Forbidden City, the Summer Palace, the Temple of Heaven, the Peking Man Site at Zhoukoudian, and the Ming Tombs. Cycling in Beijing's hutongs, appreciating Beijing opera, and learning some interesting words of Beijing dialect are also highly recommended.

If you want to see the major sights of Beijing, a four-day tour is needed. Check out our customizable 4-Day Essence of Beijing Tour.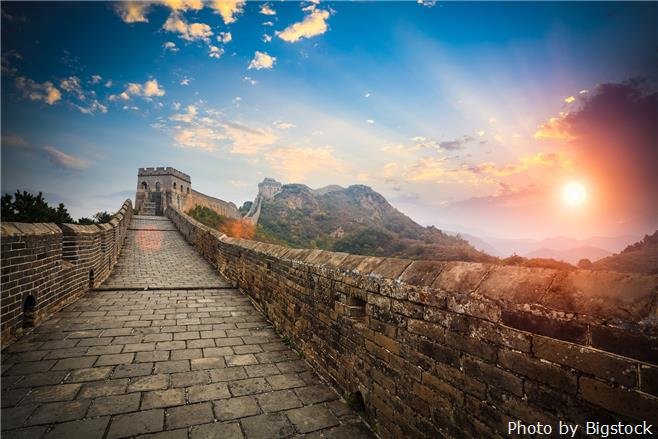 2.

Tibet, Tibetan Culture and the Scenery of the Highlands

The current Tibet Travel Permit Policy (in operation since June 2012) has blocked many travelers from traveling to Tibet. In 2013, if the policy is restored to its previous, more-related version, there will be a boom in traveling to Tibet, because Tibet is a uniquely inspiring destination, a land for purifying the soul.

Every year, July and August are the golden months for visiting Tibet, and they are also the months with the most festivals. Tibet in midsummer is known as the sea of festivals, such as Tibetan New Year, Monlam Prayer Festival (the greatest religious festival in Tibet), and the Shoton Festival. Check out Tibet travel guide and Tibet travel tips.

Check out China Highlights' Tibet tours for inspiration.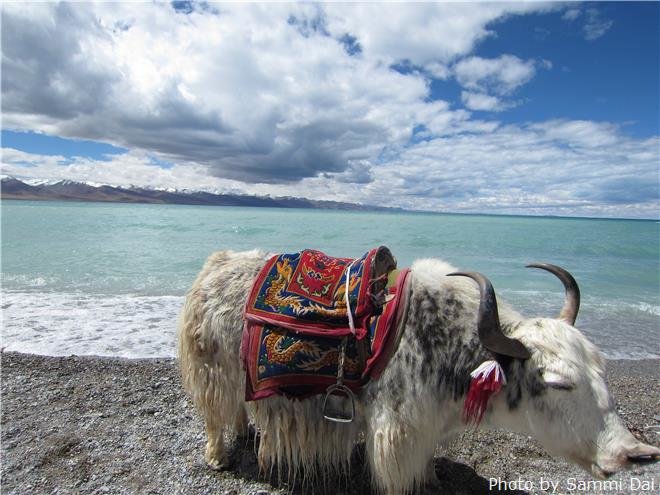 3.

Chengdu: Giant Pandas and the Fairy Land of Jiuzhaigou

It is said that the bullet train connecting Chengdu and Xi'an will open in 2013, which shortens the journey between these two cities to about 2 hours (compared with 13–17 hours at present). The time for a journey between Beijing and Chengdu will also be reduced to about 6 hours from more than 26 hours. A bullet train is much more affordable than a flight.

The much more convenient transport between Chengdu and these two most popular tourist cities will make Chengdu even more popular in 2013. Visiting the four highlights of China (the Forbidden City and the Great Wall of China in Beijing, the Terracotta Warriors in Xi'an, and the giant pandas in Chengdu) will also be more economical.

Many make the 8-hour trip from Chengdu to Jiuzhaigou to see the colorful fairyland of lakes, mountains, and valleys.

Check out China Highlights popular Chengdu tours.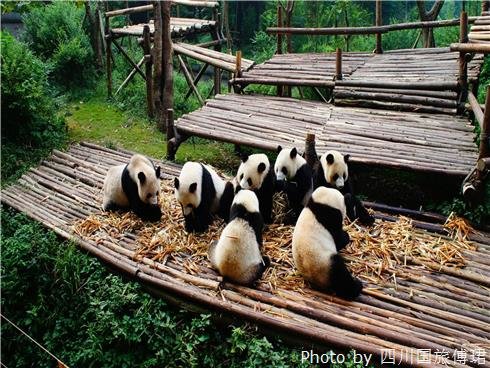 4.

Guilin, a Masterpiece of Karst Landforms

During the past two years Guilin' s Li River had received excellent score on China's and the world's tourist destinations ranking lists. The Li River was selected as one of the world's top ten watery wonders by National Geographic in 2010, and was selected as one of the world's most beautiful national parks by Forbes in 2011.

Guilin's highlights includes the Li River (especially the 83-kilometer (51-mile) long watery linking Guilin and Yangshuo), Yangshuo (a backpackers' paradise for its exotic mixture of leisurely countryside life and Wwestern atmosphere), and the Longji Rice Terraces.

Take one of China Highlights' customizable Guilin tours to enjoy the picturesque landscapes of mountains and rivers.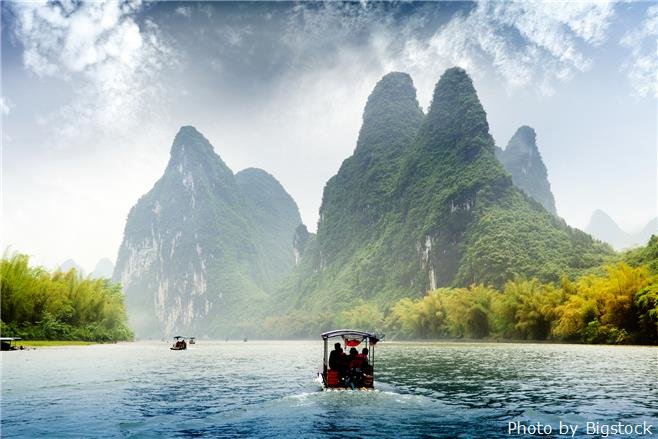 5.

Suzhou: the Essence of China's Gardens and Water Towns

Suzhou is only about 100 kilometers from Shanghai and about 200 kilometers from Hangzhou, which causes Suzhou's charm to be overshadowed by its neighbor cities. Suzhou, a city with recent rapid development in its economy, is worth a visit for its numerous attractions, profound culture, and delicious food.

As a Chinese saying goes: "Up above there is heaven, down below there are Suzhou and Hangzhou." Because of its graceful watery landscapes, Suzhou is also known as "the Oriental Venice". Check out Zhouzhuang, a classic water town nearby.

Suzhou is also famous for its Chinese garden (China Highlights has listed them in Suzhou's attractions). The best are Humble Administrator's Garden, Lion Grove, Lingering Garden, and Garden of the Master of the Nets. Of China's most famous four gardens, two are located in Suzhou (Humble Administrator's Garden and Lingering Garden), and the other two are Summer Palace and Chengde Imperial Summer Resort.

Su embroidery is the most popular souvenir in Suzhou, and steamed Yangcheng Lake hairy crab is a highly recommended dish there.

A tour including a visit to the gardens and water towns commonly needs 3 days. See our Suzhou and Water Village Tour for reference.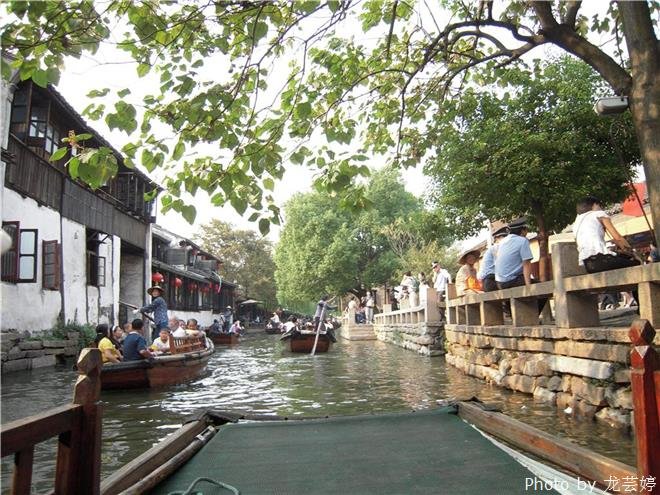 Related Links

China Highlights
Questions and Answers About Five Recommended China Tourist Destinations for 2013
colin steele
2012-12-28
Show Answer
we are in shanghai in may for six days weather rain what clothing do you reccomend short tours best sites shopping best sites to see and any thing you think thanks
Hi Colin, 6 days is enough for a tour to both Shanghai and Suzhou or Hangzhou. The weather is excellent with a little rain. The temperature is 16 °C (60 °F)~23 °C (73 °F). Dressing in layers with a thin coat is appropriate, as it may become very hot at noon and colder later. You may need T-shirts, long sleeve shirts and a light coat.
For shopping in Shanghai, please check here: http://www.chinahighlights.com/shanghai/shopping.htm
Please kindly advise the number of people / class of hotel / starting date of the tour, then we will send you a proposal, okay?
Whitney Liao replied on 2012-12-30
April Offer $25 Coupon
Send your inquiry before Apr. 30, 2014, and we will email you a $25 coupon.
The coupon is valid till Dec. 31, 2014, for paying tour packages worth $250 or up.
The coupon cannot be used for paying flight tickets, train tickets, hotel rooms and day trips.
Travel Advice or Question? Ask us here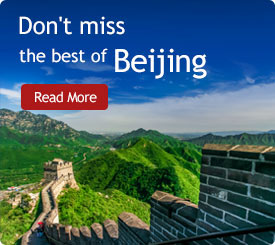 The Most Popular Articles
The Latest Travel Articles