Best Places to Travel in Early Summer
Planning a summer trip to China? Browse the best places to travel in early summer (from May to June). We at China Highlights have been helping our customers (including experienced hikers and families with little children) explore attractions in China for more than 10 years. If you are interested in and plan to visit any of the following attractions, you can consult us for tour arrangement for free or have us tailor make a tour for you.
Why Travel in Early Summer?
Great weather: Early summer is not the rainiest period for many tourist destinations. The weather is warm, but not at its hottest.
Avoid peak season crowds: Chinese tourist peak periods are the May Day holiday (May 1–3), summer holiday (July and August), and China's National Day holiday (October 1–7).
Enjoy cost-efficient travel: The price of hotels and entrance tickets is lower than in the peak season.
The best natural scenery of the year: Most tourist attractions enjoy their most beautiful natural scenery in early summer. The early summer rains bring out the freshest colors of summer. Post-rain coils of clouds can enhance the scenery of mountain areas like Guilin, which enjoys its wettest spell.
Note: Heavy rain might bring temporary inconvenience to your travel, particularly in Guilin. China Highlights will do our best to ensure weather conditions affect your tour as little as possible.
1. A Purple Sea of Lavender in Yili, Xinjiang
The best period to visit this purple valley is from June 20 to July 20. The lavender's full-bloom time is around mid-July, and farmers begin to harvest the lavender in bloom time. The harvest would be finished after June 20.
The lavender fields are located in Yili Valley, Huocheng County, Yining City, Xinjiang Province (新疆伊宁市霍城县伊犁河谷). Yining City is about 680 kilometers from Urumqi (the capital city of Xinjiang). Taking a flight from Urumqi to Yining City needs about 1 hour, and the flight ticket is about 500 yuan (fluctuating with different discounts).
Yili is known for its lavender fields, as well as its graceful landscape with mountains, grasslands, lakes, and rivers. Besides Yili Valley, nearby attractions like Guozi Valley (the gate to Central Asia and Europe on the ancient North Silk Road), Sayram Lake (with its romantic story about the teardrop of a maiden), and Huiyuan Ancient Town (惠远古城, the center of politics, economy, and military in Xinjiang), and the snacks and customs of Uyghur are ready for your discovery. If you are interested in Yili Valley, you can contact us and have us tailor make a tour for you, which will be much more convenient than planning it yourself.
2. Tibet
The tourist season for Tibet (check out the travel guide and travel tips of Tibet) is from April to October. July, August and September make up Tibet's peak tourist season and modest rainy season, when some attractions in Tibet might be overcrowded. Visiting Tibet in early summer, you should enjoy a pleasanter tour, because of less rain, and the highland sun won't be as strong. The left photo above shows the Potala Palace. Browsing our popular Tibet tours may bring you some inspiration on arranging your own tour of Tibet.
Best-selling Tibet tour: Four-Day Essence of Lhasa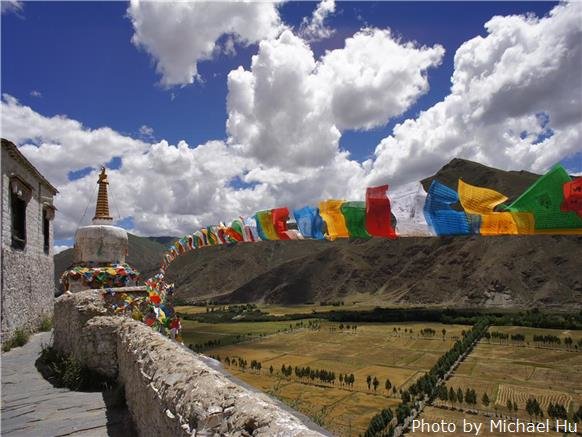 3. Land of the "Red Flame" – the Red Land of Dongchuan, Yunnan
The suitable time to visit the red land can be long as from May to December. However, one the best times for taking photos is May. In early summer, the red land is decorated with green potato plants and their white small flowers, and yellow wheat.
Dongchuan Red Land is about four-hour drive from Kunming City. Some sections of the road pass mountainous areas, so you'd better prepare for possible carsickness. If you plan to take photos of the sunrise in the red land, you might want to spend a night in an economical family hotel near the red land, but prepare for the more basic conditions there. If not, you will need to get up very early, because the red land is about a 1.5-hour drive from Dongchuan County, where there are star-rated hotels.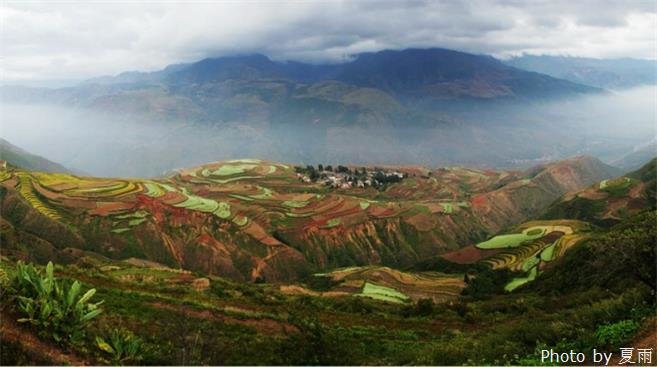 4. Shangri-La, Yunnan
Shangri-La (check out the Shangri-La travel guide) is a land of idyllic beauty. In early summer, you can see quiet lakes, verdant forests, vast grasslands with flocks and herds, mysterious monasteries, valleys with colorful flowers, and snow-capped mountains.
Shangri-La is about 4-hour drive from Lijiang. You can click here for Shangri-La's attractions, and can watch our Shangri-La video to learn more about it.
Recommended tour: Eight-Day Explore Shangri-La Tour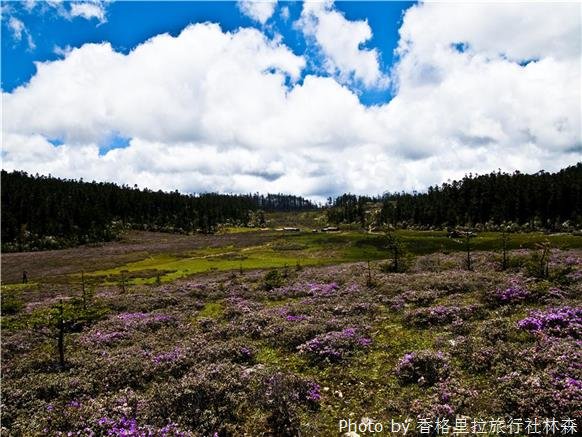 5. The Li River, Guilin
A good time for touring the Li River could be anywhere from May to November. In summer, the Li River is in its high flow period. Taking a cruise on the Li River in early summer, when the weather is not so hot, you can have more enjoyment of the river, with its limestone cones, towers, and hills, decorated with green plants.
The dock for boarding a Li River cruise is quite near Guilin City. The whole journey is 55 kilometers long, passing Li River Scenic Spot, Crown Cave, Yangdi Village, and Xingping Town, and disembarking at Yangshuo Town. We have made a video recording the Li River cruise. You can also check out other Guilin's attractions.
Best-selling Guilin tour: Three-Day Essence of Guilin and the Li River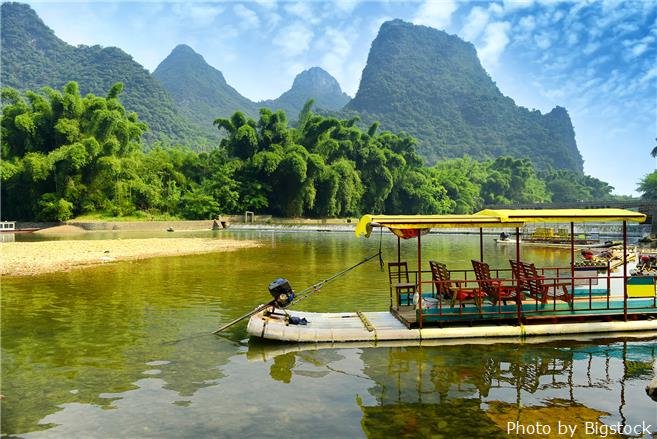 6. The Yulong River, Yangshuo, Guilin
Similar to the Li River, early summer is also a good time to visit the Yulong River in Yangshuo County. Taking a bamboo raft, floating on the green water (because of the green water plants on the river bed), and moving among the graceful hills and bamboo, it's a fantastic experience? Different from cruising on the Li River, you can feel that you are closer to nature.
The entire route of Yulong River rafting is about 5 hours, running between Yulong Bridge Dock to Gongnong Bridge. If your tourist time is limited, you can choose half of the entire route. The approximate price is 240 yuan (for one bamboo raft with two seats) for an entire route, and 150 yuan (one bamboo with two seats) for a half route.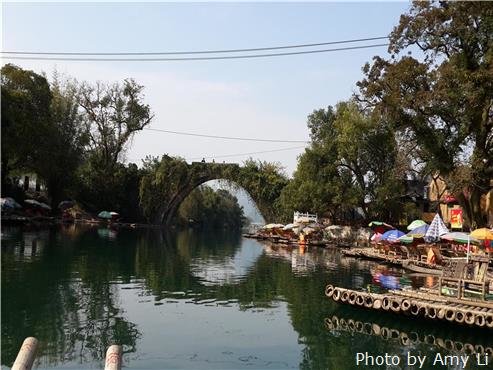 7. Longji Rice Terraces, Longsheng, Guilin
Early summer is the time for planting rice, so the entire Longji Rice Terraces are fully irrigated with water, which makes the terraces like mirrors when the sun is shining. Photographers get up early in the morning and wait for the sunrise, so as to capture the image of the terraces reflecting the light and being shadowed by the mist.
The rice terraces are about a 2.5-hour drive from Guilin City . There are several Zhuang ethnic villages and Yao ethnic villages in the rice terraces. Visiting the rice terraces, you can appreciate the graceful scenery, experience the unique Zhuang and Yao ethnic customs, and taste the delicious local snacks. Some of our Guilin tours include the visit to Longji Rice Terraces.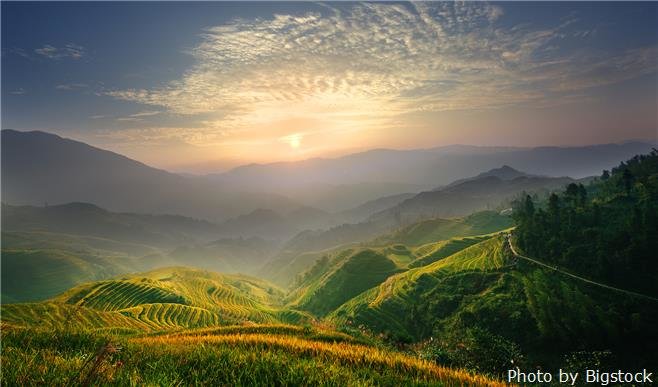 8. The Three Gorges
The Three Gorges is the most beautiful section of the Yangtze River. The weather is warm, but not in early summer. It is a great experience to take a cruise among the lofty mountains.
The 191-kilometer cruise route is from Chongqing City in the west to Yichang City in the east, passing through Qutang Gorge, Wu Gorge, Xiling Gorge, and the Three Gorge Dam. You can enjoy a period of comfortable and leisurely time, and appreciate the landscape of towering and steep gorges during the cruise. If you are intending to take a cruise on the Yangtze River, you can check out our introduction of cruise ships on the Yangtze and our tips on how to plan a Yangtze River cruise.
Recommended tour: Seven-Day Guilin Sights and the Yangtze River Combo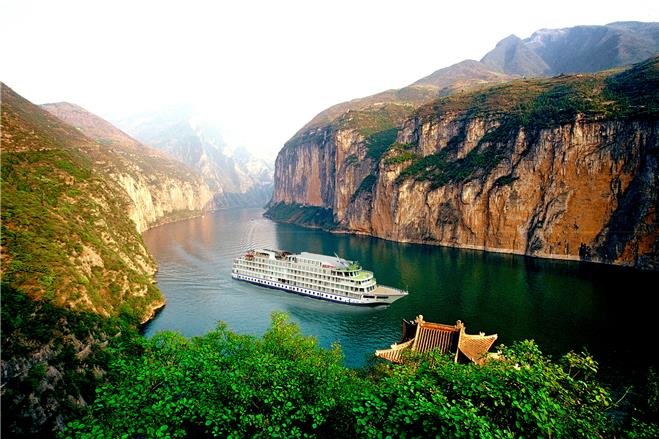 We at China Highlights will take care of your needs, aiming to help every customer have a memorable experience in China. You can click the following banner for the most popular tours in past two years for reference. Customizing your own China tour is also available.
Related Links

China Highlights
Questions and Answers About Best Places to Travel in Early Summer
April Offer $25 Coupon
Send your inquiry before Apr. 30, 2014, and we will email you a $25 coupon.
The coupon is valid till Dec. 31, 2014, for paying tour packages worth $250 or up.
The coupon cannot be used for paying flight tickets, train tickets, hotel rooms and day trips.
Travel Advice or Question? Ask us here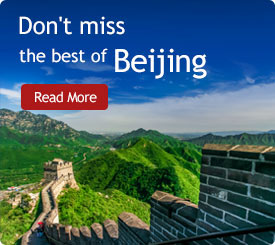 The Most Popular Articles