Canton Fair Business Facilities
Business Office
Business Office is responsible for the work concentrated on export turnover, including learning current fair' s export turnover; working out and carrying out the overall work plan of exhibition organization; contacting with all trading delegations and I/E Chambers of Commerce and centers to coordinate work concerning exhibitions; investigating and treating reselling of booths and tort to intellectual property; directing statistics of export turnover; contacting service departments such as insurance, bank, foreign currency, commodities inspection departments; directing and promoting information work to build up complete electronic political affairs system, electronic commercial affairs system, and information service system of the Canton Fair
Tel: 86-20-26080067
Executive Office
Executive Office is responsible for the organization and coordination of important events of Chinese Export Commodities Fair, exhibition service, committee affairs, secretary management, confidential work, communication service, financial affairs, and other daily work such as allocation of resources and logistic service.
Tel: 86-20-26080051
Foreign Affairs Office
Foreign Affairs Office is responsible for the organization and arrangement of foreign communication and foreign affairs of Chinese Export Commodities Fair, including arranging foreign affairs activities of the chief leaders of CECF; receiving overseas governmental economic and trading delegations on invitation; organizing and arranging various kinds of seminars; inviting or assisting to invite overseas speakers, officials of consulates, chambers of commerce and company representatives to attend the above-mentioned meetings; issuing certificates of foreign visitors.
Tel: 86-20-26080056
Security Office
Security Office is responsible for organizing and leading the security work of the Fair Complex (Pazhou Complex) and important events, but also for central commanding security work of visitors and exhibitors' residence and main activity places. Its main tasks include: working out security work plan and measures of CECF; coordinating related work of public security departments; helping keep public order of Guangzhou region to create a good and safe social environment for CECF; ensuring fire safety of exhibition halls; maintaining the traffic order of the Fair Complex and neighboring roads to keep smooth traffic; issuing certificates of domestic guests and car pass of the Fair Complex.
Tel: 86-20-26080012
Press Center
PressCenter is responsible for receiving journalists and arranging interviews, management of publications, and arrangement of meeting rooms for all kinds of news release and seminars; editing and publishing the Canton Fair Dispatches.
Tel: 86-20-26080028
Administrative Office
Administrative Office is responsible for planning, organization, management, and coordination of ideological and political work.
Tel: 86-20-26080060
Related questions
Travel Tools in Guangzhou


About the Fair
Attending the Fair
Travel Services
116th Canton Fair Hotels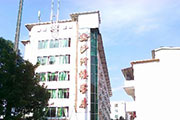 Sha Xing Hotel

To Pazhou Conplex: 7.4KM
$58

Paco Business Hotel

To Pazhou Conplex: 10.2KM
$105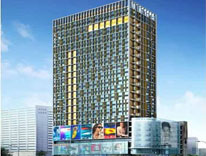 Grand Continental Service Apartment

To Pazhou Conplex: 6KM
$109