113th Canton Fair Schedule in 2013
Pazhou complex have two registration centers in Area A and Area B. Click here to find the registration centers on 3D map of Pazhou complex.
Phase I
Apr. 15-19, 2013

Phase II
Apr. 23 - 27, 2013

Phase Ⅲ
Mar. 1- 5, 2013

Large Machinery and Equipment
Small Machinery
Bicycles
Motorcycles
Vehicle Spare Parts
Chemical Products
Hardware
Tools
Vehicles (Outdoor)
Construction Machinery (Outdoor)
Household Electrical Appliances
Consumer Electronics
Electronic and Electrical Products
Computer and Communication Products
Lighting Equipment
Building and Decoration Materials
Sanitary and Bathroom Equipment
International Pavilion
Kitchen & Tableware
General Ceramics
Art Ceramics
Home Decorations
Glass Artware
Furniture
Weaving, Rattan and Iron Arts
Gardening Products
Stone and Iron Products (Outdoor)
Household Items
Personal Care Products
Toiletries
Clocks, Watches & Optical Instruments
Toys
Gifts and Premiums
Festival Products
Native Produce
Men and Women's Clothes
Kid's Wear
Underwear
Sports and Causual Wear
Furs, Leather, Down & Related Products
Fashion Accessories and Fittings
Home Textiles
Textile Raw Materials & Fabrics
Carpets & Tapestries
Food
Medicines and Health Products
Medical Devices, Disposables and Dressings
Sports, Travel and Recreation Products
Office Supplies
Shoes
Cases and Bags
International Pavilion
Related questions
Travel Tools in Guangzhou
Planning a trip? Ask us here

800-2682918 (USA & CA)

86-773-2831999

1800-764678 (AU)

0800-0327753 (UK)

800-8793-007 (China)
Q:
hadi ali
Asked on 0:24 PM Sep. 14 2012
Reply
can you please tell me when cantan fair porcellin ceramics and kitchenwear start
Hi Hadi, it is the Phase II, Oct. 23 - 27, 2012.
Whitney Liao Replied on 05:15 AM Sep. 17 2012
Q:
Mudassar
Asked on 00:21 AM Sep. 05 2012
Reply
Can you please tell us when the canton fair for electric started
Hi Mudassar, it is the Phase 1, from Oct. 15 to Oct.19 for electric.
Whitney Liao Replied on 03:56 AM Sep. 05 2012
Q:
shekhar kapoor
Asked on 01:57 AM Aug. 17 2012
Reply
i am planning to attend contain fair 2012 phase 3 i am intrested in luggage bags purses schoolbags and allied items i want to know that weather they supply smaller quantity of the products which i will select.

Dear Shekhar Kapoor,
We don''t have this information that you need. I suggest you could search it on their official website. Please click:http://www.cantonfair.org.cn/en/index.asp
If you need us to book the flight tickets, hotels, transfer service or tours, please feel free to let me know, i am glad to arrange it for you. My e-mail is lussie@chinahighlights.com guest Replied on 11:33 PM Aug. 17 2012
Q:
David
Asked on 04:35 AM Mar. 17 2012
Reply
I am interested in attending the Canton fair, is there a more detailed product catalog or exhibitor list and their websites that I may be able to be more informed of what products that may be of interest when I attend?
Try this website:http://promoter.cantonfair.org.cn/Default.aspx?version=en. It is the official website for Canton Fair. Let me know if you need any hotels or tour services. Steven Zhao Replied on 04:50 AM Mar. 19 2012
Q:
Alexander O. Go
Asked on 11:16 AM Mar. 12 2012
Reply
Yes, I am interested to attend the Phase 2 fair from April 23 - 27 and am interested in Gifts and Premiums; Festival products, native produce and general products.
Hi Alexander, thank you for your inquiry. This is Nora, a trip advisor of China Highlights.
I understand you would like to attend the Canton Fair from April 23-27. Would you like us to arrange the hotel for you?
Which hotel class do your prefer? (3/4/5 star)
What is the starting date and ending date of your tour?
Do you need any tour in Guangzhou city?
Please feel free to contact me at nora@chinahighlights.com if you would like to book the tour.
Wish you a wonderful day!
Nora Ou Replied on 04:49 AM Mar. 13 2012


About the Fair
Attending the Fair
Travel Services
113th Canton Fair Hotels
Grand Continental Service Apartment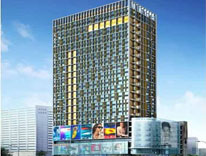 From:
$123
Location:
To Pazhou Complex: 9km
To Airport: 33.7km
Tavernew Hotel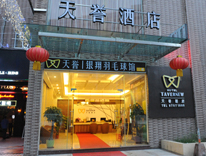 From:

$85
Location:
To Pazhou Complex: 13.1 km
To Airport: 28km
Sha Xing Hotel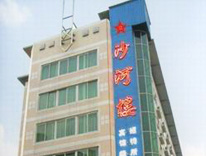 From:
$49
Location:
To Pazhou Complex: 7.5km
To Airport: 30km
Why Choose Us
Individual Travel Advice

Quality& No Tricks

Prices are all inclusive. No extra fee!

Trust & Integrity

Security by McAfee & TRUSTe
IATA, USTA, ASTA and PATA accredited

Committed to Quality

Hotel constantly reviewed
24/7 advice number in China