Enter the 2014 Canton Fair
Info Counter
The info counter on Pazhou Complex when you can get information about the Fair to buyers, assists receive governmental, industrial and commercial delegations and distinguished guests, and offer guide service to delegations. You can find the info counter in Pearl Promenade opposite to Hall 9 or Hall 11, and in the 2F of Hall 15.
Interpretation
The Canton Fair provides interpreters of different languages including English, French, Spanish, Italian, Japanese, Russian and Arabic. For interpretation service, you need to contact the Interpretation Service Center in advance.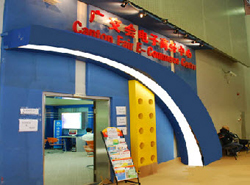 E-commerce centers in Pazhou Complex
Tel: 86-20-89120096, 89120097
E-commerce Centers
The E-commerce centre provides internet service, developing photographs, color printing, international fax service and mobile phone charging. You can find the E-commerce centers on the floor 2 of hall 2; on pearl promenade of hall 8 or hall 3; on the floor 1 of hall 5; on the floor 1 of hall 1 and more.
Overseas Buyer Registration
Overseas Buyers should register for Buyer Cards at the Overseas Buyer Registration before entering the Pazhou Complex. Exhibitors' Information Visitors could find the exhibitors' information by SCAN, Directory of Chinese Export Commodities Fair's Exhibitors, Chinese Export Commodities Fair CD-Rom, or Canton Fair Website. Read more about the Canton Fair registration
Tips for Security:
1.

No smoking in exhibition halls. The Canton Fair set up several smoking areas for you.

2.

Please take good care of your property. If you lose something, please get contact with Security Section of CECF Security Office. Your cooperation is appreciated.


About the Fair
Attending the Fair
Travel Services
116th Canton Fair Hotels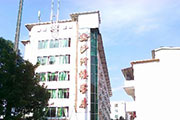 Sha Xing Hotel

To Pazhou Conplex: 7.4KM
$58

Paco Business Hotel

To Pazhou Conplex: 10.2KM
$105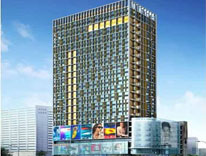 Grand Continental Service Apartment

To Pazhou Conplex: 6KM
$109