Enter the 2013 Canton Fair
Info Counter
The info counter on Pazhou Complex when you can get information about the Fair to buyers, assists receive governmental, industrial and commercial delegations and distinguished guests, and offer guide service to delegations. You can find the info counter in Pearl Promenade opposite to Hall 9 or Hall 11, and in the 2F of Hall 15.
Interpretation
The Canton Fair provides interpreters of different languages including English, French, Spanish, Italian, Japanese, Russian and Arabic. For interpretation service, you need to contact the Interpretation Service Center in advance.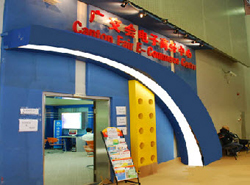 E-commerce centers in Pazhou Complex
Tel: 86-20-89120096, 89120097
E-commerce Centers
The E-commerce centre provides internet service, developing photographs, color printing, international fax service and mobile phone charging. You can find the E-commerce centers on the floor 2 of hall 2; on pearl promenade of hall 8 or hall 3; on the floor 1 of hall 5; on the floor 1 of hall 1 and more.
Overseas Buyer Registration
Overseas Buyers should register for Buyer Cards at the Overseas Buyer Registration before entering the Pazhou Complex. Exhibitors' Information Visitors could find the exhibitors' information by SCAN, Directory of Chinese Export Commodities Fair's Exhibitors, Chinese Export Commodities Fair CD-Rom, or Canton Fair Website. Read more about the Canton Fair registration
Tips for Security:
1.

No smoking in exhibition halls. The Canton Fair set up several smoking areas for you.

2.

Please take good care of your property. If you lose something, please get contact with Security Section of CECF Security Office. Your cooperation is appreciated.
Related questions
Travel Tools in Guangzhou
Planning a trip? Ask us here

800-2682918 (USA & CA)

86-773-2831999

1800-764678 (AU)

0800-0327753 (UK)

800-8793-007 (China)
Q:
pratik shah
Asked on 02:14 AM Jul. 24 2012
Reply
i want to visit conton fair for phase 3 in oct. for the first time i want to know regarding how to travel what is best and resonable regaging hotel etc. m from bombay from swastik engineering co. waiting for ur as soon as reply email id-swastik_eng_co@yahoo.co.in
Hell Pratik, the transportation in Guangzhou is very convenient, you can take taxi, metro or bus.
Hotels in Guangzhou please see here:
http://www.chinahighlights.com/hotel/search-hotel.asp
The hotel price will rise up during Canton Fair.
If you need any tour package in Guangzhou, please feel free to contact me via whitney@chinahighlights.net.
Have a nice day! Whitney
Whitney Liao Replied on 06:14 AM Jul. 25 2012
Q:
Ekaterina Gordeeva
Asked on 08:46 AM Mar. 19 2012
Reply
Can I use my old name card from the last year Canton Fair 2011? 我可以带去年的名称卡?
Yes, you can. Iris Zhong Replied on 04:37 AM Mar. 20 2012


About the Fair
Attending the Fair
Travel Services
113th Canton Fair Hotels
Grand Continental Service Apartment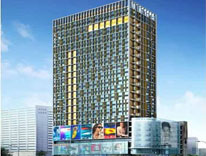 From:
$123
Location:
To Pazhou Complex: 9km
To Airport: 33.7km
Tavernew Hotel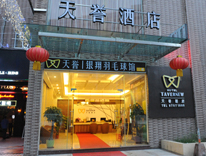 From:

$85
Location:
To Pazhou Complex: 13.1 km
To Airport: 28km
Sha Xing Hotel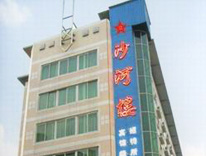 From:
$49
Location:
To Pazhou Complex: 7.5km
To Airport: 30km
Why Choose Us
Individual Travel Advice

Quality& No Tricks

Prices are all inclusive. No extra fee!

Trust & Integrity

Security by McAfee & TRUSTe
IATA, USTA, ASTA and PATA accredited

Committed to Quality

Hotel constantly reviewed
24/7 advice number in China