Apply for a 115th Canton Fair Invitation
Please note:
Regular buyers* who don't need to apply for a China visa do not need to apply for an invitation. Please bring your relevant documents to Solid Channel Co. Ltd., the Hong Kong Office of China Foreign Trade Centre (Group), Canton Fair Hong Kong Customer Service Centre, to apply for an entry badge, which is free of charge. New buyers will need to apply for an invitation first in order to get an entry badge.
Canton Fair invitations are only issued to overseas buyers who work for companies outside of China, or buyers holding Chinese passports with a valid overseas work visa without exit and entry restrictions for over one year.

Therefore, local representatives in buyer companies who do not fit the above-mentioned requirements must be accompanied by overseas company members to be invited. An overseas company can only bring one local representative to the Canton Fair to help with the buying A company should apply for an entry badge for the local representative with the overseas company's authorization letter and copies of passports of attending staff members. The local representative should bring original and hard copies of his/her second-generation ID card, business cards, and passport photos to apply for an entry badge. The admission fee is 300 CNY per person per day, plus 30 yuan service fee per entry badge.
There are two kinds of Canton Fair Invitation: E-Invitation and Paper Invitation Card. With an invitation buyers can:
Apply for a free IC Card (Entry Badge) for entering the Canton Fair.

Buyers can choose to apply for a Paper Invitation or an E-Invitation. Buyers can print out the invitation by logging in to BEST (an online self-service platform) with a user name and password 3 working days after submitting an application.
Overseas buyers and buyers from Hong Kong and Macau can apply using either of the following two methods:
1. Use BEST (an online self-service platform) to apply for a Canton Fair Invitation online

New Buyers**: Please register your company's information under "Registration for New Buyers". Within 3 days after the registration, the system will send you an email with a special user name and password, which you can use to apply for a Canton Fair Invitation on the BEST platform.

Regular Buyers*: Please use your user name and password directly to log in to the BEST platform and apply for your Canton Fair Invitation. If you forget your user name and password, please click "Getting User Name and Password for Regular Buyers".

2. Download the Invitation Application Form, and email it to cs@cantonfair.org.cn.
Invitation also can be applied for to one of the following organizations:
1. The Economic & Commercial Counselor's Office of the Embassy (Consulate) of P.R.China
2. The Chinese foreign trade corporations (enterprises) with whom you are business-related
3. International Communication Department, China Foreign Trade Centre
Add: No. 382, Yuejiang Zhong Road, Guangzhou 510335, China
Tel: 4000-888-999(Mainland China)   86-20-28-888-999(Outside Mainland China)
Fax: 86-20-28-395-166
E-mail: info@cantonfair.org.cn
4. Solid Channel Co. (H.K.) CECF Invitation Office (for companies in H.K. recorded at the fair only)
Add: 3106-3107, OfficeTower, ConventionPlaza, 1Harbour Road, Wanchai, Hong Kong
Tel: 852-28771866, 28771318
Fax: 852-28383169
5. China Travel Service (Hong Kong) Ltd. and its overseas branches (for those who used to get INVITATION CARDS from CTS or new visitors to CECF)
6. Macau Chamber of Commerce (for business people in Macau only)
Add: Rua de Xandai, 175, Edf. ACM., 5 andar, Macau
Tel: 853-576833
Fax: 853-594513
7. The Taipei Liaison Office of "The Chinese Commercial and Industrial Coordination Society" (for business people in Taiwan Region)
8. The Association for the Promotion of International Trade, Japan
Add: Toranomon, 10th Mori Bldg, 1-18-1 Toranomon, Minato-Ku, Tokyo, Japan
Tel: 81-3-35068261
Fax: 81-3-35068260
9. The Local Representative Offices of China Council for the Promotion of International Trade (CCPIT)
Add, Tel & Fax No.: Please make inquiries locally.
10. China Machinery & Electronic Products Exhibition Center in U.A.E.
Tel: 971-6-5557788
Fax: 971-6-5557227
E-mail: chinamex@emirates.net.ae
11. Hang Fang Fair & Trade Co., Ltd. in Canada
Add: 1212-409 Granville Street, Vancouver, B. C. V6C 1 T2, Canada
Tel: 1-604-6833323
Fax: 1-604-6832236
E-mail: cafungent@yahoo.com
Regular buyers and new buyers at the Canton Fair are defined as follows:
*Regular buyers are employees working for the following companies:
Companies that hold an E-invitation or a paper-invitation (including companies participating in the Canton Fair for the first time), or
Companies that have previously sent staff to participate in the Canton Fair, or
Companies that have already registered as a buyer at the Canton Fair, or
Companies holding recommendation letters issued by Chinese embassies or consulates, or
Buyers holding an E-Pass.
**New buyers are:
a. Companies that have never received a Canton Fair invitation in any form, or
b. Companies that haven't registered as a Canton Fair buyer.
Related questions
Travel Tools in Guangzhou


About the Fair
Attending the Fair
Travel Services
116th Canton Fair Hotels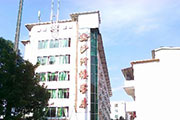 Sha Xing Hotel

To Pazhou Conplex: 7.4KM
$58

Paco Business Hotel

To Pazhou Conplex: 10.2KM
$105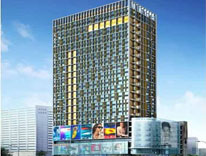 Grand Continental Service Apartment

To Pazhou Conplex: 6KM
$109