Visa Application for the Canton Fair
A China visa is required for your Canton Fair trip to China. After you get the invitation card issued by the CIEF (China Import and Export Fair), you can apply for China visa at a Chinese embassy or consulate in your country. If there is no such Chinese representation in your country, you need to apply for China visa at a Chinese embassy or consulate in a neighboring country. See Chinese Embassies Information.You can also find more visa information on our visa application page.
Besides applying at a Chinese embassy or consulate, you can also entrust your visa application to China Travel Service (Hong Kong) Ltd.
Add: 1/F., Alpha House, 27-33 Nathan Rd., Kowloon, Hong Kong
Tel: 852-2315 7150
Fax: 852-2315 7292
Documents You May Need for a Visa Application
Non-Chinese passport valid for at least 6 months beyond travel date with at least one blank visa page remaining. (HK / Macau I.D. Card or Residence Permit, Taiwan Compatriot Travel Certificate, or a Chinese Passport with at least one year foreign visa will also do)
One completed visa application form
One recent passport photo (5cm×4cm)
Application fee (HKD 150–400 per visa depending on different visa types, cash only)
China Visa Application in Hong Kong
If you are in Hong Kong, you can apply for China visa at the Visa Section at the Office of the Commissioner of the Ministry of Foreign Affairs of the PRC in the Hong Kong SAR.
Add: 7th Floor, Lower Block, China Resources Building, 26 Harbour Road, Wanchai District, Hong Kong SAR
Tel: 852-3413 2424
Re-Entry Visa and Visa Extension in Guangzhou
During the Canton Fair, visitors who leave Mainland China but still plan to return to Guangzhou need to apply for a re-entry visa. (Note that because Hong Kong and Macau are special administrative regions in China, once visitors get there from mainland China, they are also considered to have exited China.)
If you need to stay longer while in Guangzhou, you need to apply for a visa extension. Do not overstay.
You can apply for a re-entry visa or for a visa extension at the Division of Aliens and Exit-Entry Administration of Guangzhou Municipal Public Security Bureau.
Add: 155 Jiefang South Road, Guangzhou (广州市解放南路155号)
Tel: 86-20-83115808
Travel Tools in Guangzhou


About the Fair
Attending the Fair
Travel Services
116th Canton Fair Hotels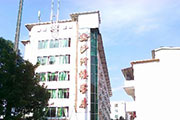 Sha Xing Hotel

To Pazhou Conplex: 7.4KM
$58

Paco Business Hotel

To Pazhou Conplex: 10.2KM
$105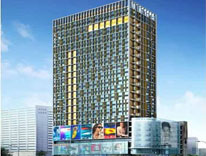 Grand Continental Service Apartment

To Pazhou Conplex: 6KM
$109