Local Life in China
From street markets in Beiing to ancient wooden houses in the mountainous regions in Guizhou, all sights in this category show the real life of Chinese people.
Ethnic Villages

These small ethnic villages, usually filled with old wooden buildings, are the centuries-old living places of China's ethnic people. Ancient culture and practice are well-preserved in the villages.
Street Markets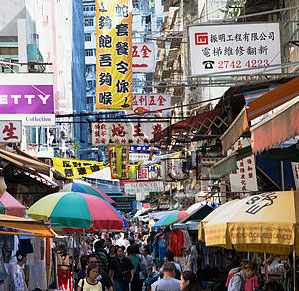 For West travelers, street markets are probably the most interesting places to visit. Most of them sell crafts and traditional trinkets or cheap clothes. These markets abounds with atmosphere.
Local Neighborhoods

Chinese unique architectures and street layouts add one more interesting for your China tour. Experiencing Chinese local neighborhoods can help you to make an in-depth understanding on Chinese culture.