Mt. Kailash & Lake Manasarovar Hiking
The snow-capped Mt. Kailash
It is one of the favorite routes and most travelers who have some acquaintances with Tibet will choose this route.
Mt. Kailash which is one of the most famous God Mountains in Tibet is hailed as the Center of World by Tibetan Buddhism. Meanwhile, Mt. Kailash is also among those God Mountains of Hinduism, Jainism and Tibetan Bonism.
The greatest test of this route is high altitude. Reportedly, the average altitude here is around 4,700 meters. Altitude of the Chomola Pass even reaches 5,630 meters. Besides, changeable climates will also be great test for normal travelers who are the first time visiting Tibet. For those experienced visitors, it is not a big problem. The greatest advantage of this route is that tourists will meet many believers on their journeys at the right season.
Sometimes, tourists can meet believers from India. In their views, each Hindu shall visit Mt. Kailash throughout their lives. They think after they walk around the Mt. Kailash and take a bath at the Lake Manasarovar, they will wash away the iniquity of their lives. Many people lost their lives during their journey to the Mt. Kailash. As for them and their friends, that will be a happy end. People will feel happiness and envy for them. Tibetan Buddhists also believe that people will wash away iniquities after walking around the Mt. Kailash. For those who go around Mt. Kailash for 108 times, they will become Buddha in his life.
China Highlights can help you customize a hiking trip in Tibet, or just see our Mt. Kailash & Lake Manasarovar Hiking Tour.

China Highlights
Questions and Answers About Mt. Kailash & Lake Manasarovar Hiking
April Offer $25 Coupon
Send your inquiry before Apr. 30, 2014, and we will email you a $25 coupon.
The coupon is valid till Dec. 31, 2014, for paying tour packages worth $250 or up.
The coupon cannot be used for paying flight tickets, train tickets, hotel rooms and day trips.
Travel Advice or Question? Ask us here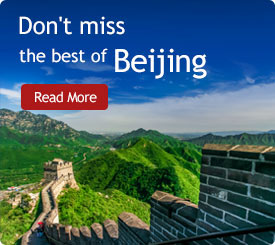 The Most Popular Articles
The Latest Travel Articles