Hiking in Eastern Hong Kong
The eastern side of Hong Kong around Sai Kung has very large undeveloped parks, geo-parks, and undeveloped coastline with great beaches. There are places to surf, camp out, hike, swim, dive and canoe. Along with Lantau Island's parks, the big tracks of country park in the area are Hong Kong's best outdoor areas. Because of the unusual rock formations, empty beaches, waterfalls, and long stretches of trail, the park lands in eastern Hong Kong are great places to hike. There are 8 country parks that stretch from the Shenzhen border in the north to Clear Water Bay that is close to Hong Kong island. A portion of the park land is included in two "geo-parks" that were established in 2009. These two "geo-parks" are meant to showcase unusual and large rock formations. One geo-park contains unusual sedimentary rock formations, and the other contains unusual igneous or volcanic rock formations. You can hike to some of unusual rock formations in both geo-parks. Because of the big size and unusual scenery of lakes, waterfalls, rock formations, islands, and big empty beaches with good trails, eastern Hong Kong is great for finding outdoor adventures.
Seven Parks
The contrast between the country park areas and the city of Shenzhen is dramatic. On one side of the border is noisy city and on the other side are empty green hills. Thre are seven country parks near Sai Kung along the eastern shore. Along the border, there are Plover Grove Country Park and Pat Sin Leng Country Park. These two country parks have a water reservoir called Plover Grove Reservoir. Then, south across a bay are Sai Kung East Country Park and Sai Kung West Country Park. Ma On Shan Country Park is west of those, and west of Sai Kung.
Sai Kung is a sea shore town in a bay. The town is spread out, but the population isn't large. There are houses on the sides of the steep hills. To the east of Sai Kung is another park called Kiu Tsui Country Park. To the east of that is the biggest reservoir in Hong Kong called the High Island Reservoir. This is considered one of Hong Kong's top-ten scenic spots. The hiking around that area is great. South of Sai Kung is more public land. And about 6 kilometers further south is a small country park on the sea called Clear Water Bay Country Park.
Three of Hong Kong's best natural areas are about 15 or 19 kilometers east of Sai Kung. These are an amazing and empty beach called Sai Wan, another beach called Long Ke Wan, and the High Island Reservoir. To get to these places, you can hike a rugged trail called Section 1 and Section 2 of the Maclehose Trail. The Maclehose Trail is a long trail looping through the region. The trail has ten sections in all.
Section 1 is fairly easy. It takes about 3 or 4 hours to do with breaks. It starts at Pak Tam Chung, goes to the High Island Reservoir, and then goes down to the beautiful beach of Long Ke. If the sun is shining, the water in the small bay glows in beautiful greens or blues. The contrast between green water and the stretch of white beach is amazing. It seems like you are in some isolated Pacific island. At the East Dam and Long Ke beach, you can see rare igneous rock columns. These are a rare geological feature.
From Long Ke, you can continue uphill on Section 2 to a bigger and wilder-looking beach area along Tai Long Wan Bay where people surf and put their yachts. Many people find the uphill walk difficult. Section 2 runs along the top of the hill, but you can see the beaches down below. There are three beaches north to south. Tai Wan is big and is the most natural. South of it is Ham Tin; and then Tai Long Sai Wan that is big but somewhat spoiled. If you want, you can hike down to the beaches on side trails. Even for people such as Australian surfers who are used to big beaches, Tai Long Sai Wan and nearby Tai Wan are good.
The surf at Tai Wan is said to be reasonably good for surfing when there are storms coming in. Tai Long Sai Wan to the south is the longest beach. It usually has the most people on boats and yachts on the sea. Unfortunately, in the last two years, people tried to develop Tai Long Sai Wan, so now there are ugly farm plots and some shack dwellings to see. The land has been denuded. In between Tai Long Sai Wan and Tai Wan and separated by a rocky outcrop from Tai Wan is a small beach called Ham Tin with a restaurant and camping area. There are public toilets at Ham Tin. There are also natural waterfalls and swimming pools to play and jump in up the trail that runs beside the small river on the northern side of Tai Long Sai Wan. Some people have a lot of fun jumping in the pools, but be really careful about where you jump in. Also, the rocks are slippery when moist.
Section 2 of the Maclehose Trail takes about 5 or 6 hours to finish. The trail is fairly difficult. The trail ends at Pak Tam Au. Section 1 covers 10.6 kilometers and Section 2 covers 13.5 kilometers. What is good about the trail is that food and stuff can readily be gotten in villages or shops along the way, and the trail ends at a bus stop. People who visit the area, the natural pools, the big white beaches and the natural hills says that the area around Section 2 is about the best in HK for outdoors fun.
To get to Sai Kung, you can take the MTR to the Diamond Hill Station, exit at C2, and take bus 92 to the terminus. Another way is to take the MTR to Sha Tin, take Bus 299 at the Sha Tin New Town Plaza, and go to the Sai Kung bus terminus. At Sai Kung, take Bus 94 and get off at Pak Tam Chung where the Section 1 trail starts.
A quicker way to get to Tai Long Wan beach and not take a long hike is to take a concrete path that starts at a bus stop at a pavilion at Pak Tam Au in Sai Kung Country Park. You can get to Pak Tam Au by taking a minibus from the Sai Kung public pier terminus. From there, there is a concrete path with steps that goes east all the way to the Tai Long Wan beach area. Walking that concrete path takes about an hour.
Two Geoparks -- Hiking Trails
In 2009, Hong Kong established two "geo-parks" in the country park land and offshore islands. One is called the Sai Kung Volcanic Rock Region. It includes Sharp Island, the Ung Kong Group of islands, and the area of Sai Kung East Country Park east of the High Island Reservoir. The other geo-park is to the north. It is the called the Northeast New Territories Sedimentary Rock Region. The northern border of the park comes near China. Igneous rocks are rocks that originated in volcanoes or lava. Sedimentary rocks are rocks that resulted from erosion as sand, silt and debris conglomerate into rocks. The Sai Kung Volcanic Rock Region is a good area to hike because the scenic beauty is topnotch and people can hike down to see the igneous rocks formations.
Section 1 of the Maclehose Trail goes to the Long Ke beach and the East Dam areas with columnar rock formations. At the High Island Reservoir East Dam along Section 1 of the trail, you can see sea caves. At the dam, walk down the stairs. Go right to the end, and you'll be at the caves.
The rest of the interesting rock formations of the Sai Kung Volcanic Rock Region are in islands that you can go to by hired boat. Sharp Island Geo-area, Ung Kong Group Geo-area, and Ninepin Group Geo-area are three island groups you can go to. The Ung Kong islands have sea arches and cliffs that have hexagonal rock columns. There are bigger columns in the Ninepin Group that is out in the sea and is more difficult to go to. In the Ninepin Islands, you can see hexagonal rocks that have become like a Hong Kong emblem.
Part of the Northeast New Territories Sedimentary Rock Region is accessible on land so it is easier to hike to. But to see the rest of it, you'll need to go by boat or helicopter or submarine. The Double Haven Geo Area has eroded sedimentary and igneous rock. There are red siltstone and red sandstone formations. The geology is complex. Double haven is a small protected bay. It is a secluded beautiful place. You can hike to it.
To visit Plover Cove Country Park, you can take an MTR train to Tai Po. Plover Cove park is where there are some interesting volcanic and sedimentary formations such as the waterfall called Bride's Pool and the Ma Shi Chau sedimentary formation. The Bride's Pool Nature Trail can be reached via Bus 75K from Tai Po Market terminus. Go to Tai Mei Tuk bus stop. In Tai Mei Tuk, you can take a bus or taxi to Bride's Pool. There are other ways to get there as well.
The Port Island-Bluff Head Geo-Area are islands out at sea as is the Tung Ping Chau Geo-Area. So they can be reached by boat. The Port Island-Bluff Head islands contain red rock called "Danxia" that is the same kind of red rock that covers a lot of southern China. Danxia formations include the wonderful small rocky hills and mesas that China is famous for such as those around Guilin in Guangxi Province far to the west.
Tung Ping Chau is the easternmost island of Hong Kong, but it can be reached via ferry. The island is big and interesting enough to have a hiking trail. If you like extraordinary rock formations, then this flat island is a place to hike around. The island is where there is the one-and-only stromatolite rock formation in Hong Kong. This kind of rock formation has a sponge cake structure, and it is up to 200 meters thick with layers that are about 1 to 5 millimeters wide. The erosion and various colors of the rock layers has produced veins of beautiful rock bands in some places. There are many caves at the southern end of the island. The caves are accessible at low tide.
To get to the island's Ping Chau Country Trail, first go to University KCRC Station. The KCR is part of Hong Kong MTR system. It goes north to the Shenzhen border. From the KRC station, walk for 15 minutes to the Ma Liu Shui ferry pier. Take a ferry for Ping Chau. Ferries usually depart from Ma Liu Shui between 9:00 and 3:30 pm on Saturdays and Sundays, and they return from Tung Ping Chau at 15:15 on Saturdays and Sundays.
China Highlights can help you customize a Hong Kong tour, or just see our Hong Kong tours.

China Highlights
Questions and Answers About Hiking in Eastern Hong Kong
April Offer $25 Coupon
Send your inquiry before Apr. 30, 2014, and we will email you a $25 coupon.
The coupon is valid till Dec. 31, 2014, for paying tour packages worth $250 or up.
The coupon cannot be used for paying flight tickets, train tickets, hotel rooms and day trips.
Travel Advice or Question? Ask us here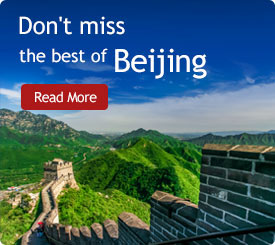 The Most Popular Articles
The Latest Travel Articles