Hiking in Tai Mo Shan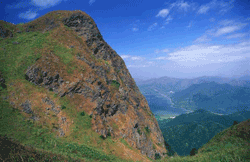 Tai Mo Shan
An area in the new territories with good hiking over high hills is the big Tai Mo Shan Country park and the adjacent Shing Mun Country Park north of Kowloon. The advantage of these parks as a place for some outdoor recreation and adventure is that they are big and next to Kowloon. Kowloon in the northern mainland part of the city of Hong Kong. Getting to a good trail is quick compared to going to the places in Eastern Hong Kong. The highest peak in Hong Kong is Tai Mo Shan in Tai Mo Shan Country park. In the area is also an artificial lake called Upper Shing Mun Reservoir. You can hike and camp in the area, see waterfalls, and the bus transportation there is quick.
Tai Mo Shan is 957 meters tall or about 3,100 feet tall, and it is the tallest peak in Hong Kong. It is an old volcano. This compares to the 934 meter height of Lantau Peak on Lantau Island that is the second tallest peak. The peak is high and steep enough so that the vegetation is a little different. It is mainly grass instead of the jungle that grows in a lot of other places. The Tai Mo Shan Country park measures 1,440 hectares or 5.5 square miles. You can walk to the top of the peak. The peak is high enough so that it gets 30% more rain, and the rain flows down to waterfalls that are rated highly by hikers.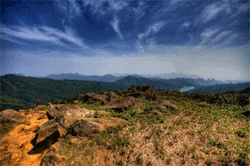 Tai Mo Shan
Perhaps the best thing to do in the area of the parks north of Kowloon is to hike the trails and stay in the Rotary Club campsite where people can pitch tents. To hike to the top of Tai Mo Shan, you can start from the Shing Mun Reservoir by walking along a closed road called Tseun Wan -Tai Po Road. When you get to the pass, there is a long flight of steps. Keep following the path on a plateau. The path then declines, and then winds upwards without steps. You can get to near the summit of Tai Mo Shan, but because there is an installation at the top, you can't legally mount the peak.
There is an official visitor's center in Tai Mo Shan Country Park, and near it is a campground built by the Rotary Club with room for four tents. There are also fire pits and drains. To get to the visitor facility, take Bus No. 51 to the Tai Mo Shan Country Park stop.
China Highlights can help you design a hiking tour to Tai Mo Shan and other places in Hong Kong.

China Highlights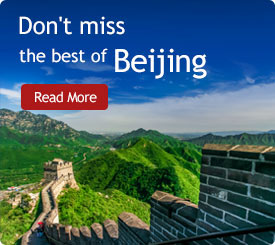 The Most Popular Articles
The Latest Travel Articles