Hiking in Tibet
Tibet is a land full of adventure. There are a lot of places for hiking on the "roof of the world". China Highlights has listed below some of the most popular hiking routes in Tibet. However, not all the people are suitable to hike in Tibet, because of the harsh weather conditions there. Only those who are well-prepared are encouraged to take the folloing tours.
Popular Tibet Hiking Routes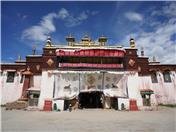 Hiking from Ganden Monastery to Samye Monastery is one of the most popular adventure trip in Tibet. The trail was created by local pilgrims. The hiking trip demands 4-5 days, over a distance of 80 kilometers and crossing two high passes of 5,000 meters above sea level. Scenery seen on the way include lakes, snow-capped mountains, alpine forest and meadows.
Tingri to Mt. Everest Base Camp is regarded as one of the world's classic hiking trails. The route demands about 4 days, over a distance of 80 kilometers. People who prefer a short trail can walk the stretch from Rongbu Monastery to Mt. Everest Base Camp. This part is 8 kilometers long, and takes about 3 hours.
It is one of the favorite routes and most travelers who have some acquaintances with Tibet will choose this route.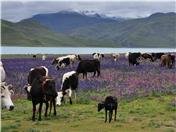 The journey is 220 kilometers in total, which demands 4 days. During the trip, tourists can not only enjoy the beautiful Chubu Valley, Alpine Meadow, glorious Nyenchen Tanglha Mountain, brilliant rape flowers, magical terrestrial heat but also get the opportunity to have a close contact with mysterious Tibetan Buddhism and rich Tibetan culture.
Tibet Hiking Tour
Mt. Kailash & Lake Manasarovar Hiking Tour
Tour Duration: 17 Days
Overview: This tour combines sightseeing in Lhasa with 3 days' hiking around the Mt. Kailash and Lake Manasarovar. You may meet pilgims on your way, as it is a most popular pilgrimage route in Tibet.

From

:


$4175




China Highlights
Questions and Answers About Hiking in Tibet
April Offer $25 Coupon
Send your inquiry before Apr. 30, 2014, and we will email you a $25 coupon.
The coupon is valid till Dec. 31, 2014, for paying tour packages worth $250 or up.
The coupon cannot be used for paying flight tickets, train tickets, hotel rooms and day trips.
Travel Advice or Question? Ask us here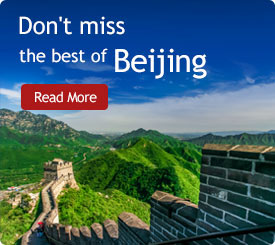 The Most Popular Articles
The Latest Travel Articles