China's Top 6 Beautiful Gardens
Chinese traditional and imperial gardens make a good study of Chinese ancient architecture, including temples, pagodas, and pavilions besides. Here are listed six of China's most exquisite gardens. You can contact us for a customized gardens tour to appreciate the wisdom of the ancient Chinese garden designers.
1.

Yuyuan Garden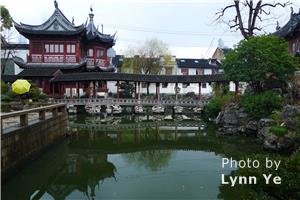 Yuyuan Garden is located in Huangpu District in Shanghai. In the garden you can see buildings and bridges with Chinese architecture and classical gardens features. The garden was used as a private garden by a government officer in the Ming Dynasty (1368–1644). Now, it has become a must-visit place in Shanghai.
There are many famous shops, restaurants, and attractions near Yu Garden, such as City God Temple, Nanxiang Steamed Dumpling Restaurant, and Shanghai Old Restaurant.
Some flower, painting, and calligraphy exhibitions are held in Yuyuan. The lantern show for the Lantern Festival is one of the highlights of Yu Garden, which attracts thousands of tourists from all over the world.
Want to plan a trip to Yuyuan Garden to appreciate Chinese architecture styles and enjoy the traditional culture? China Highlights can help you design a trip including Yu Garden. Or contact us for a tour of Shanghai.
2.

Humble Administrator's Garden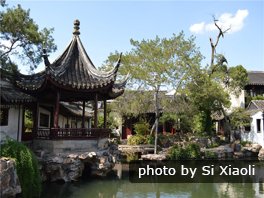 The Humble Administration Garden is the biggest Chinese classical garden among Suzhou's famous gardens. It has some little hills, bamboo houses, forest of pine trees and small lakes.
The layout of the Humble Administrator's Garden is well-designed. The buildings in the garden are located around water. In the garden, rocks, ancient trees, and flowers present a harmonious picture, which gives a good representation of the architecture of the Ming Dynasty.
Plan to make a trip to the Humble Administrator's Garden in Suzhou? Or visit other famous gardens in Suzhou? You can contact us for a tailor-made tour.
3.

Lingering Garden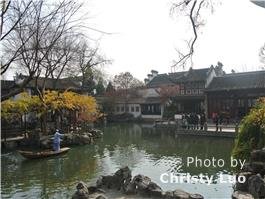 Situated in Suzhou, Lingering Garden is famous for its exquisite layout, and multitude of remarkable rocks. It is praised as one of China's four famous gardens, along with Humble Administrator's Graden in Suzhou, the Summer Palace in Beijing, and the Chengde Summer Palace.
Lingering Garden has the most buildings among Suzhou's gardens. There are many halls, corridors, walls and doors, creating dozens of small yards in different shapes.
The artistry of Lingering Garden reflects not only the refined techniques and wisdom of the ancient landscape architects, but also the architecture features and artistic style of Jiangnan (the area immediately south of the Yangtze) gardens.
Do you want a trip to feast your eyes on Lingering Garden? Contact us for a trip there or for a tailor-made tour of Suzhou.
4.

Chengde Summer Palace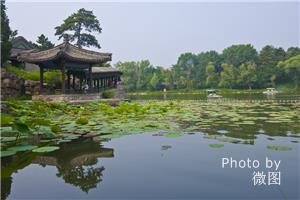 Located 200 km northeast of Beijing, Chengde Summer Palace is the largest existing imperial garden, a place for summer relaxation and imperial administration.
The palace zone, lake zone, mountain zone, and plain zone in the garden blend harmoniously, absorbing the essence of nature, and showing the features of Jiangnan water towns and northern grasslands. In addition, there are more than 20,000 imperial artifacts displayed in Chengde Imperial Summer Resort.
Want to appreciate the elegance of the imperial garden on a trip to Chengde? You can contact us for a tailor-made tour of Chengde.
5.

The Summer Palace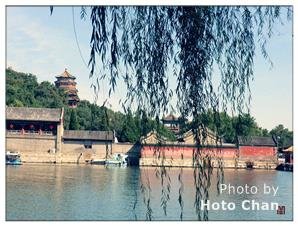 The Summer Palace, as also called 'The Royal Garden Museum', is a large and well-preserved park in Haidian District in the north of Beijing.
The Summer Palace blends rocks, trees, lakes, pavilions, paths and bridges, including many displays of the imperial family, creating a poetic imperial garden. It represents a Chinese idea of harmony between man and nature.
In the summer people can go boating on the large Kunming Lake, one of the attractions of the Summer Palace.
China Highlights has several Summer Palace tours. You can also contact us for a tailor-made tour of Beijing.
6.

Norbulingka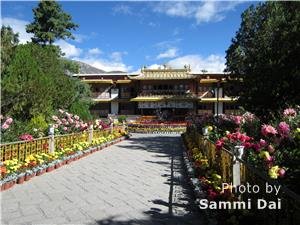 Norbulingka, known as 'the Summer Palace of Lhasa', is situated in the west of Lhasa City, southwest of the Potala Palace.
There are many plants, ponds, yellow-tiled roofs, and red and white walls in Norbulingka. It displays the most magnificent features of Tibetan architecture, as it was used as the summer residence to conduct government affairs and hold religious activities.
During the Sho Dun Festival, there are free Tibetan opera shows in Norbulingka, which are a favorite among Tibetan people alongside Tibetan yogurt.
Want to visit Norbulingka? You can also contact us for a tailor-made tour of Lhasa.
Further Reading
China Highlights
Questions and Answers About China's Top 6 Beautiful Gardens
April Offer $25 Coupon
Send your inquiry before Apr. 30, 2014, and we will email you a $25 coupon.
The coupon is valid till Dec. 31, 2014, for paying tour packages worth $250 or up.
The coupon cannot be used for paying flight tickets, train tickets, hotel rooms and day trips.
Travel Advice or Question? Ask us here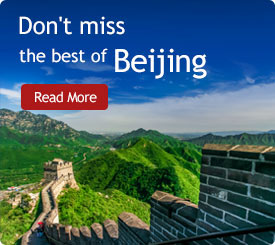 The Most Popular Articles
The Latest Travel Articles