Taking Photos in China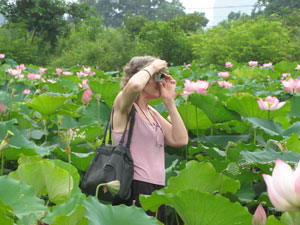 There is no problem in taking photos in most areas. Please refrain from taking pictures of the police and government officials. At some tourist areas you may have to pay for the privilege of taking a photo.
Photograph are forbidden inside certain buildings, particularly when using a flash. This usually in Halls with statues of Buddha, fragile murals, .
In Tibet, Jiuzhaiguo and areas with Tibetan population, you shouldn't photograph the old folk without permission (which is likely to cost you – it's often assumed that a request to photograph them is an offer to pay – the same in some places on the Silk Road.
Please check out our specially designed Natural Scenery Tours, China Photography Tours, or contact us for tailor-made tours.
Please check China Photos for every major cities of China: Beijing Photos; Shanghai Photos; Xian Photos; Guilin Photos; Hongkong Photos... more China Photos

China Highlights