Senior Travelers to China
Senior travelers, China welcomes you! China is a country where people look up to senior citizens. Respect for the older generation is ingrained in Chinese culture.
Though still a developing country, you will find that the large cities and many of China's top tourist attractions are becoming ever more accessible to you. Come and explore!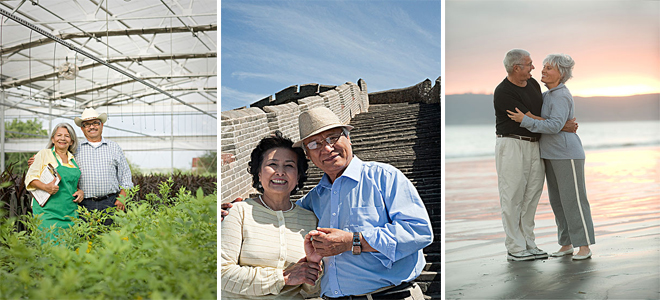 China Highlights' Senior Service
Having served thousands of satisfied senior customers, you can be sure you are in good hands with China Highlights. See feedback from our senior clientele.
Relaxed-pace itinerary: Our itineraries for senior customers are designed with a relaxed pace, tried and tested to suit senior customers.
Detail and clarity: We do our best to provide as much detail as possible, explained clearly, so that you know what to expect.
All our tours are fully customizable to your requirements, so if any day on your itinerary seems a bit too packed, or if there is something that you would particularly like to do or spend more time on, let your travel advisor know. Unlimited consultancy for free!
Considerate of your needs: Guides are chosen for clear English, and stronger male guides can be selected for help with luggage, etc. If you need your guide or driver to help you carry luggage, a suggested tip is 10 yuan per piece of luggage.
Well-located accommodation: We arrange your accommodation so that you can conveniently find things to do in your free time near your hotel.
Recommendations for Senior Travelers
Choice of Tour
We at China Highlights recommend senior customers visit more developed places like Beijing, Shanghai, Xi'an, and the Three Gorges.
We don't recommend going to high altitude and mountainous areas like in Tibet, Yunnan, and Sichuan. However, if you especially want to go there ensure that you go for a physical check up, and prepare well. See Tibet Travel Tips.
We also don't recommend the Silk Road and other remote locations with long bus journeys, sometimes on rough roads.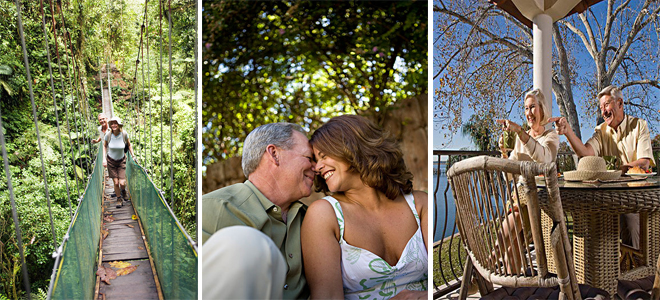 Choice of Attractions
As well as China's top attractions, our Senior Tours include favorites with previous senior customers, including China's most original experiences, like
visiting local villages, markets and families (especially retired locals who enjoy the chance to converse with peers from oversees via a translator),
making dumplings,
watching tai chi,
a Summer Palace lake cruise,
the Xi'an city wall by rickshaw, and
the Huangpu River cruise in Shanghai.
Transport
Trains: We don't recommend traveling by train, as most stations have many flights of steps to negotiate, and there is often a crowded rush to board the train. This presents a big challenge to those who are not so mobile.
Bullet trains are ok as all platforms have lifts, and crowding is not so much of a problem.
Accommodation
We recommend senior travelers stay at a central location to make evening and morning free-time activities as convenient as possible.
We suggest staying at international-style large hotels, as they have softer beds, showers, and lifts.
Eating
As senior clients stomach's are more easily upset by local food, we recommend eating at the hotel, or a good restaurant, and avoiding eating street snacks.
Our restaurant selections ensure you can eat plenty of delicious, authentic, and healthy food. It has been said that in China you can eat well without putting on weight!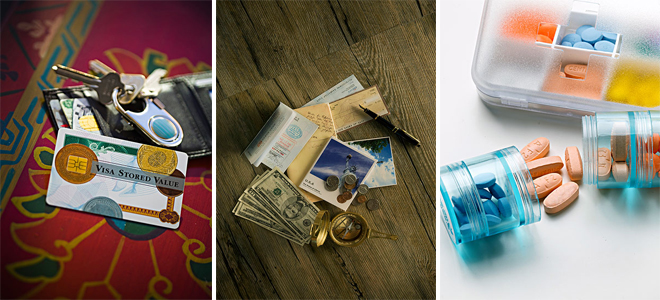 What to Carry
Customers should buy insurance, and carry the insurance policy and company's phone number.
Carry relevant medical records and medication.
Carry family members' contact details.
When out doing free time activities carry your hotel's business card.
Don't carry too much money (about 2,000 yuan is usually enough). You can always change money at your hotel or nearest Bank of China, and ask for your guide's help if need be.
Related Information
Why Choose Us

China Highlights
Questions and Answers About Senior Travelers to China
T.eyres
2013-01-13
Show Answer
I am a transplant patient, will this cause a problem? I can not take any live vaccine.
Hi T.eyres, I think better wait till you are full recovered.
Whitney Liao replied on 2013-01-14
April Offer $25 Coupon
Send your inquiry before Apr. 30, 2014, and we will email you a $25 coupon.
The coupon is valid till Dec. 31, 2014, for paying tour packages worth $250 or up.
The coupon cannot be used for paying flight tickets, train tickets, hotel rooms and day trips.
Travel Advice or Question? Ask us here