Learning Chinese - Addressing People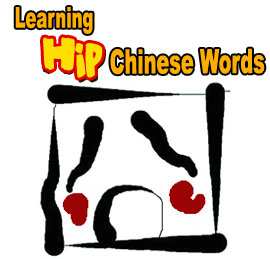 Using the right title is very important when you first meet Chinese people. The suitable addressing will ease the talking environment and encourage further conversation. The wrong tilt le on people will make them unhappy and embarrassed sometimes. The word "xiao jie" is not often used in Chinese nowadays as it connected to the connotation of prostitute in meaning. So be caraful to use the word. more Chinese Lessons
Frequently used words and sentences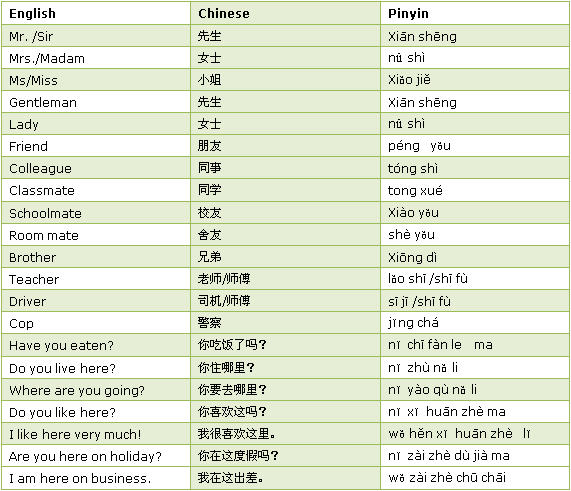 Chinese Lesson

Lesson 13: Hobbies & Activities
Talking about hobbies can be an effective way to start a conversation with most Chineses. Let them know what your hobby is and share with them. If you two have the common hobbies and interest, you two will be good friend from then on.
Related Links
Useful Chinese Phrasebook

Some useful words and sentences people usually to use in their trip, that can be pronounced by the phonetic English. more Chinese Phrasebook

Listen to the Chinese Phrase Book in MP3 Format

Download the Chinese Phrase Book
Chinese Calligraphy Experiences
FAQs About Learning Chinese
How many people use Chinese?


Chinese is used by approximately 1.3 billion people around the world, that is almost one sixth of the world's population.

Is it difficult to learn Chinese?


Learning Chinese, like learning any other foreign languages, always poses a challenge for non-native speakers. It is important to practice on a regular basis, ideally spend some time on it every day or every week.

How many Chinese characters do I need to know?


By mastering 3000-4000 frequently used characters is enough to cover daily conversations and readings.