Learning Chinese - Eating Out in Chinese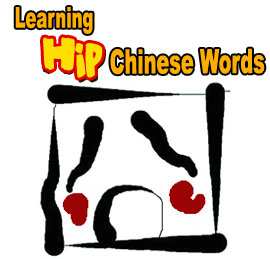 There is an old saying in Chinese which means that eating is a way to get through the day time. There are hundreds of dishes in China. Different provinces and cities will have different cooking styles. You will benefit more to learn some basic words in Chinese menu. More chinese Lesson
Frequently used words and sentences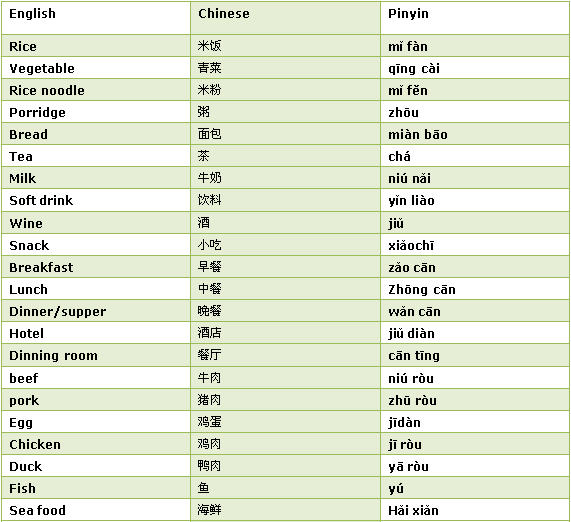 Sentences and Common Expressions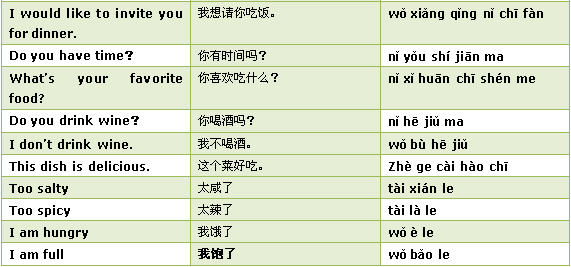 Chinese Lesson

Lesson 03: Finding out about the weather
Although weather is not a hot topic when people chatting or greeting each other, it is useful to learn some simple words about weather which will do good to your travel in China.
Related Links
Useful Chinese Phrasebook

Some useful words and sentences people usually to use in their trip, that can be pronounced by the phonetic English. more Chinese Phrasebook

Listen to the Chinese Phrase Book in MP3 Format

Download the Chinese Phrase Book
Chinese Calligraphy Experiences
FAQs About Learning Chinese
How many people use Chinese?


Chinese is used by approximately 1.3 billion people around the world, that is almost one sixth of the world's population.

Is it difficult to learn Chinese?


Learning Chinese, like learning any other foreign languages, always poses a challenge for non-native speakers. It is important to practice on a regular basis, ideally spend some time on it every day or every week.

How many Chinese characters do I need to know?


By mastering 3000-4000 frequently used characters is enough to cover daily conversations and readings.