Beijing Travel Advice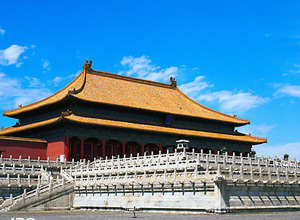 October 1, 2009 is the 60th anniversary of the founding of the People Republic of China, and to celebrate a large a military parade will be held on that date. Rehearsals for the parade are scheduled for September 29 but may also happen at other unscheduled times.
Tian'anmen Square and some streets will be closed during rehearsals and therefore access to the Forbidden City can be only gained from the North Gate (Shenwu Gate) and the exit is via Donghua Gate or Xihua Gate. The South Gate (Meridian Gate) will be closed. Liquids are not allowed to be taken into the Forbidden City.
Both the Tian'anmen Square and the Forbidden City will be closed on October 1 for the celebrations. China Highlights will keep you abreast of latest information.
Visa
The Government has not released any news on tightening visa procedures for the National Day Holiday. Procedure for securing tourist visas had not been affected yet, but the it will take longer time than usual.
Other Tips
· Beware of pickpockets.

· There will be strict traffic controls in Beijing due to celebrations.
· Tourist destinations will be very crowded, because people make use of this period to travel.
· Airline tickets, train tickets and long distance bus tickets as well as hotel rooms should be booked ahead of time.