How to Make Your Own 福 (Fu) Chinese New Year Paper Cutting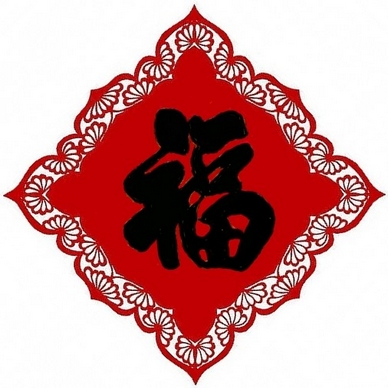 Every year before Chinese New Year's Day, people decorate their house with flowers, pot plants, paper cuttings, New Year door scrolls, red lanterns and New Year pictures, and the fu character (福) Chinese New Year paper cutting is an indispensable part. Here is a guide of how to make your own 福 (fu) Chinese New Year paper cutting.
What You Need
Red paper - One square of flexible paper
Pencil
Sharp scissors
Stapler
Black marker (or other coloring tool)
Craft Knife
Instructions
1 Make sure your red paper is a perfect square shape by measuring it.

2. Fold it 3 times and crease the edge really well, following the steps below: so that we can make the decorative patterns on the four sides the same.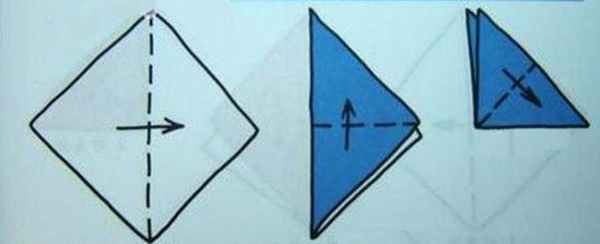 3. Draw the decorative patterns on the folded paper (remember, the white part is to be cut off or carved off). Use the stapler to force the eight layers of paper to be together tightly.

4. Use your sharp scissors and cutter to cut off or to carve off the spare paper and create the beautiful decorative patterns. Open it after the cutting is finished.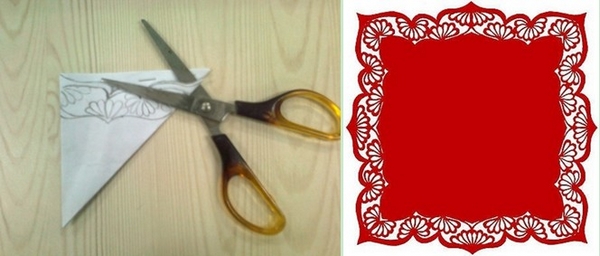 5. Rotate the paper to the right by 45-degree before you draw it, so it looks like a diamond. Draw the outline of the fu 福 character in the middle.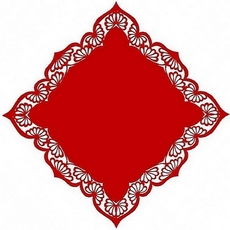 6. Lastly color in the fu福 character in black, and your Chinese New Year paper cutting is done!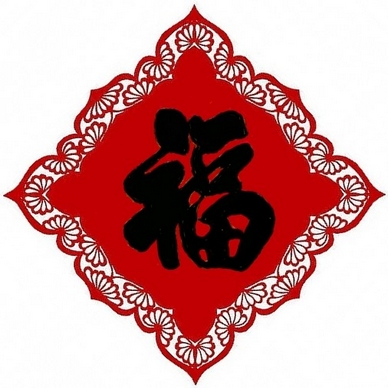 Should You Put Your 福 Down?
A 福 (fu) character is a indispensable decoration item for every Chinese family's New Year decoration. Fu (福) means good fortune. If you observe carefully, you may find that many Chinese people put their 福 (fu) upside down, no matter whether on the doors or on the windows.
This interesting tradition came from a romantic mistake. One Chinese New Year's day (the exact year is not known now), a family attached their 福 (fu) upside down as a careless mistake. On the first day of Chinese New Year, their first guest came to visit, and saw the upside-down 福, kindly shouted to them: "你们的福倒了" (You have put your Fu down)! 倒 (dao /daoww/) means upside down, having the same pronunciation as 到 (dao /daoww/), which means arriving. So '你们的福倒了' could be understood as 'Your fu (blessing) is arriving' ( 你们的福到了). People liked the alternative meaning so much that they started fixing their fu decoration upside down to "invoke" an arrival of blessings.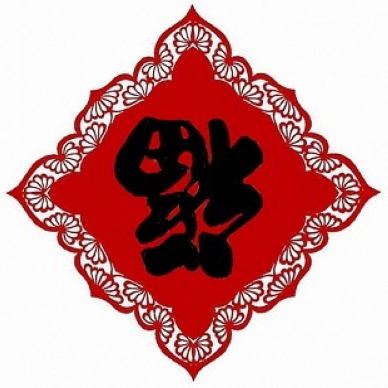 The upside-down 福
Related Pages

China Highlights