Qinghai Tibet Railway
Comprehensive tourist information about the rooftop Qinghai-Tibet railway:
Brief Introduction
Qinghai-Tibet Railway, the world's highest railway, extends 1956 kilometers from Xining to Lhasa. About 960 kilometers of the line is more that 4,000 meters above sea level and the highest point is 5,072 meters, at least 200 meters higher than the Peruvian Railway, which was the highest track in the world. The railway was commissioned on July 1 2006. read more
Attractions On The Way
Scenery along the Qinghai-Tibet railway is stunningly beautiful, with vast grasslands, crystal clear alpine lakes, deep gorges, snow-capped mountains and much more.
Major Attractions:
read more
Trains To Tibet
For centuries, Qinghai and Tibet have been regarded as some of the most inaccessible areas for tourists. In the past this remote inhospitable highland was only by accessible by air travel or over rough highways which prevented many lovers of Tibet from experiencing this area. The opening of the Qinghai-Tibet ends this situation. Trains to Tibet provide more choices and convenience to travelers who want to explore the mystical highland of Tibet.
Major On Tibet Train

China Highlights
Questions and Answers About Qinghai Tibet Railway
April Offer $25 Coupon
Send your inquiry before Apr. 30, 2014, and we will email you a $25 coupon.
The coupon is valid till Dec. 31, 2014, for paying tour packages worth $250 or up.
The coupon cannot be used for paying flight tickets, train tickets, hotel rooms and day trips.
Travel Advice or Question? Ask us here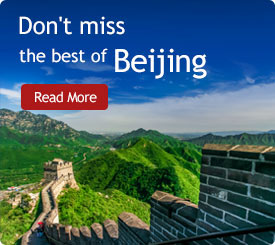 The Most Popular Articles
The Latest Travel Articles