Tibet Train Conditions
Trains running on the Qinghai-Tibet railway have been specially equipped for highland traveling. The railway uses sealed, oxygenated cars to cope with the thin air and high-tech cooling to keep the frozen track bed stable.
To protect the pure natural environment along the track, the cars were installed with environment-friendly toilets, wastewater deposit tank and garbage treatment facilities.
Meanwhile, all the Chinese words that appear on the electronic screen in each railway car are translated into Tibetan and English.
Each car is equipped with an oxygen-supply system to maintain the air pressure at a suitable level. Each seat will be equipped with an oxygen mask which can be used by individual passengers if needed.
All railway cars are equipped with double-layer glass which is covered with anti-ultraviolet radiation film.
To protect the natural environment along the railway, special sewage collection devices have been installed. All the waste is disposed of at the terminus.
A special rubbish compressor has also been installed in each car to avoid litter being strewn along the railway. The train is also equipped with special toilets for disabled.
The trains can run at a speed of 120 kilometers on the non-frozen area and 80 kilometers in the frozen track area.
Staffs on the trains
All staffs on the trains running on the highland track are qualified in the following aspects:
Be equipped with basic knowledge on altitude sickness. In case any passengers on the train suffer illness they can offer help.
Can speak some English. Simple communication in English is ok.
Be younger than 36 years old.
More on the Qinghai-Tibet Railway

China Highlights
Questions and Answers About Tibet Train Conditions
April Offer $25 Coupon
Send your inquiry before Apr. 30, 2014, and we will email you a $25 coupon.
The coupon is valid till Dec. 31, 2014, for paying tour packages worth $250 or up.
The coupon cannot be used for paying flight tickets, train tickets, hotel rooms and day trips.
Travel Advice or Question? Ask us here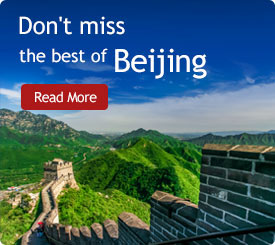 The Most Popular Articles
The Latest Travel Articles