Culture of the Tea-Horse Road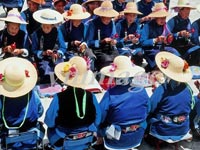 The Ancient Tea-Horse Road is an important thread of natural and cultural tourism. Natural wonders, civilization heritage, marks of ancient ethnic customs and countless romantic stories are spread along the Road. It is a sediment of history which contains traces of people's activities over thousands of years and their persistence to life.
The Ancient Tea-Horse Road stretches through the ethnic corridor area across Sichuan, Yunnan, Gansu, Qinghai and Tibet. This area is the place where many ethnic groups have been living and multiplying, also a big platform on which they have put on comedies and tragedies in the history. It is a cultural treasury for ever-lasting exploration and for us to spend our thoughts on.
The tourist development for the Ancient Tea-Horse Road is a comprehensive one. Priorities are given to the construction of infrastructure, such as transportation facilities, hotels to provide proper food and accommodation, guaranteed electricity and water supply and safety. Meanwhile, much effort will be put into developing tourist products so as to fuel the growth of other industries and to activate Chamdo economy.
More on the Ancient Tea-horse Road

China Highlights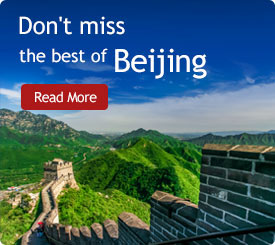 The Most Popular Articles
The Latest Travel Articles