Famous Chinese Water Towns in China
The thousands of years' history, the crisscrossing rivers and the distinctive folk cultures and customs have formed the unique charm of the water towns in Jiangnan Area(the regions south of the downstream Yangtze River). Being influenced by rich ancient Chinese cultures, the dozens of picturesque water towns around the Yangtze River Delta are showing the inimitable scenery to the whole world with their black-awning boats, arch bridges, tilted eaves and their interesting local dialects. When seeing the beautiful water-town landscapes in the area, you would have the feeling of appreciating famous Chinese ink paintings.
To get a true China Experience and appreciate the enchanting water towns in Suzhou and Hangzhou, you can join a Water Town Tour designed by China Highlights.
Zhouzhuang: Most popular water town among tourists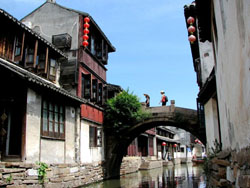 This water town is recommended for the tourist who loves an environment of hustle and bustle. Of the four water towns, it has been a tourist attraction for the longest period of time. Ancient bridges and boat trips are the two most popular features of Zhouzhuang. With its collection of rivers, ancient bridges, old streets and old houses, Zhouzhuang provides tourists with wonderful photo opportunities.Select a One-day Zhouzhuang Tour
know more
Tongli: "Oriental Venice", has a tranquil environment
Tongli is recommended for tourists who love a tranquil environment. It has a larger area than Zhouzhuang. Tourists can take a boat trip on the river, and they may have the chance to watch a cormorant fishing show, which cannot be seen in other water towns. Tuisi Garden and China Sex Museum (the only sex museum in China) are the most popular attractions in Tongli.Select a One-day Tongli Tour
know more
Xitang: A dreamy, picturesque water town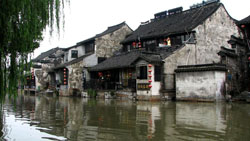 Xitang has the most picturesque scenery, and tourists can take beautiful photos in all directions, especially in rainy days, so photography fans will probably enjoy this place. Tourists are recommended to choose the distinctive local style hotels in the town.Select a One-day Xitang Tour
know more
Wuzhen: Rich culture heritage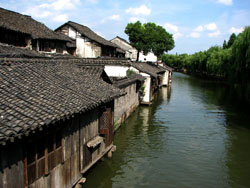 Wuzhen gives people the impression of entering a dark town, for the houses and archways are usually black. Wuzhen is divided into two districts: Dongzha(East) and Xizha (West). Tourists are recommended to take a night cruise in Xizha District, as the lights there are quite beautiful at night.
know more
Related Tourist Destinations

China Highlights
Questions and Answers About Famous Chinese Water Towns in China
Ida
2012-11-12
Show Answer
hello,I am researching on prices on 1 day tours from shanghai to suzhou-zhouhuang and suzhou-tongli from Shangai. We are 2 students, who want to go tomorrow. So we need a response very soon. We would like hotel pick up from our hotel, and we would like to pay 575 yuan pr. person for this, if we go tomorrow. We need all details. Write us now if you are interested. We will pay cash to the tour guide. We need an english speaking guide.Let us know asap. BestIda
Hi, it is Christy from CHina Highlights,a travel advisor. Based on your requiry, i have made a quotation and send it to you. Please check it while if you have any other question, please feel free to let me know at christyluo@chinahighlights.com Christy Luo replied on 2012-11-19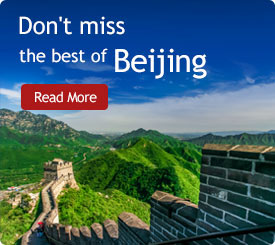 The Most Popular Articles
The Latest Travel Articles