Weifang Transportation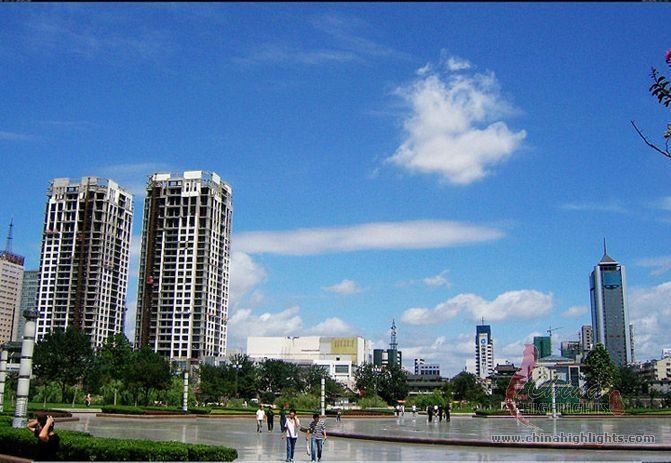 Air
Weifang Nanyuan Airport is located just seven kilometers from the downtown of Weifang. Flights from Weifang to major cities of China, including Beijing, Guangzhou, Shanghai, Harbin, Shenzhen and Zhenzhou, are available. Tourists can take a taxi to get to the Nanyuan Airport from the downtown which just costs lest than twenty yuan. Tourists also can take public bus No. 36 which will bring them to Nanyuan Airport directly.
Railway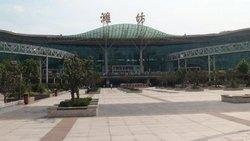 Weifang Railway Station
One of the major train lines of Shandong Province, Qingdao-Jinan line passes through Weifang from east to west. Weifang is 210 kilometers from Jinan and 183 kilometers from Qingdao. Weifang Train Station is located at the south part of Weicheng District of Weifang city. Tourists can take public bus No. 1、2、3、4、5、6、7、8、9、10、11、12、15、18、19、20、21、23、25、29、30、33、36、38、39 or 81 to reach it.
Weifang is connected with other 16 cities and prefectures of Shandong Province except Binzhou by highways. The Jinan-Qingdao Expressway traverses the Shandong Peninsula, joining Jinan, Zibo, Weifang and Qingdao, and forms the central "T" of Shandong's highway network along with the Beijing-Shanghai highway.
Highway
There are two major long-distance bus stations in Weifang, namely Weifang Bus Passenger Transport Station and Weifang Long-distance Bus Station.
Weifang Bus Passenger Transport Station is located at 15 Dongxin Street, Weicheng District. 130 bus lines both provincial and interprovincial are available. Buses from Weifang to Jinan and Qingdao will depart every 30 minutes taking 2 to 3 hours. Tourists can take public bus No. 1、2、3、4、5、6、7、10、12、18、23、25、30、33、38、56 or 81 to reach it.
Weifang Long-distance Bus Station is situated at 529 Jiangkang Dong Street, Kuiwen District, operating buses to Beijing, Tianjin and Shanghai, Liaoning, Hebei, Henan, Anhui, Jiangsu, Zhejiang and Fujiang provinces besides provincial bus lines within Shandong Province. Public bus No. 32 can bring tourists there.

China Highlights
Planning a trip? Ask us here 800-2682918 (USA & CA)
86-773-2831999 (Int'l)
Q:
Marisca Lombard
Asked on 2012-11-26
Reply
two8 daysBeijing SHANGAI
Hi Marisca, when will you take the tour? Class of hotel: 3/4/5 star, please?
Whitney Liao Replied on 2012-11-27
Q:
Kanaiyalal jain
Asked on 2012-11-03
Reply
Hi dear, i want travelling from tianjin to shouguang by bus , wich time and from where i can get it and what is travelling time . Pls reply me thanks Jain
Hi Jain, you can take the bus from Tianjin Tongsha Coach Station 天津通莎客运站. The bus leaving for Shouguang departs at 08:00, 08:15, 11:30, 13:00.
Add: No.43 Zhenli Road, Hedong District, Tianjin 天津市河东区真理道43号
Tel: (022)60531820
Whitney Liao Replied on 2012-11-04
Q:
Jada
Asked on 2012-09-08
Reply
I have an international flight leaving from Qingdao International Airport. I hear there is an Airport bus from Weifang where I currently live and that it''s cheaper and more efficient than taking the train. Which long distance bus do I take and where is it located? Thanks.
Hi Jada, Yes, there is. It departs from Weifang Fuhua Hotel.
Add: No.168, Fushou East Road, Weifang 潍坊市福寿东街168号潍坊 富华大酒店
Price:CNY80
Schedule: 5:00-17:00, every 2hrs.
Whitney Liao Replied on 2012-09-10
Q:
krishnan
Asked on 2012-06-22
Reply
dear sir,How far is weifang city from Bejing capital air port by road distance?which is the air line operating to weifang from capital air port bejing?what are the timings available ?
Hi krishnan, this is Sammi from China highlights. It is about 500 kilometers from weifang to Beijing. The airline that flies to weifang from Beijing is Tianjin airlines. Flight number is GS7425(1250-1350) this is the only flight available. Please check the up to date airfare here: http://www.chinahighlights.com/china-flights/ We are a travel agency based in China, if you need any tour service in Beijing, please feel free to let me know. Sammi Dai Replied on 2012-06-25
Q:
veldah
Asked on 2012-04-21
Reply
how much is it from weifang to guangzhou and how many hours is it by train the sleeper i want to travel on sunday the 22nd
Dear veldah, It takes you about a day and three hours from Weifang to Guangzhou by Train and costs you about 400RMB if you choose the sleeping berth. Hope it helps. Candice Song Replied on 2012-04-26