Wuhan Flights
Domestic Flights
Hong Kong & Macau Flights
International Flights to China
Search Wuhan Flight Schedule
Dep. - Arr.
From - To
Flight NO.
Aircraft
Days Available
 
 
07:15 - 08:35
Chongqing - Wuhan
HU6219
07:15 - 08:35
Chongqing - Wuhan
PN6219
320
07:25 - 09:25
Beijing - Wuhan
CZ3168
07:30 - 09:35
Beijing - Wuhan
CA984
JET
07:30 - 09:35
Beijing - Wuhan
CA984
JET
07:45 - 09:45
Kunming - Wuhan
8L9935
32D
07:45 - 09:45
Kunming - Wuhan
HU9935
32D
07:50 - 09:35
Guangzhou - Wuhan
MU2541
738
07:55 - 09:20
Chongqing - Wuhan
CZ8189
320
08:05 - 09:25
Chongqing - Wuhan
3U8795
320
08:20 - 10:25
Beijing - Wuhan
MU2460
738
08:20 - 10:25
Beijing - Wuhan
CZ5460
08:40 - 10:20
Guangzhou - Wuhan
CA3387
320
08:40 - 10:20
Guangzhou - Wuhan
ZH9657
320
09:00 - 11:00
Kunming - Wuhan
8L9835
738
Top Wuhan Hotels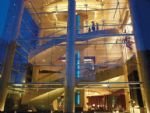 Renaissance Wuhan Hotel

From
$177
/ per night
Other Flight Cities
Wuhan Tianhe International Airport (WUH) - Airlines - Domestic Destinations

| Airlines | Domestic Destinations |
| --- | --- |
| Air China | Beijing, Yantai, Shenzhenm Hohhot, Hangzhou, Chengdu, Guangzhoul, Haikou, Hailar |
| China Eastern Airlines | Beijing, Yuncheng, Chengdu, Xiangyang, Yancheng, Chongqing, Dalian, Ganzhou, Xishuangbanna, Guangzhou, Enshi, Haikou, Hangzhou, Xian, Xiamen, Wenzhou, Urumqi, Tianjin,Sanya,Taiyuan, Shanghai Hongqiao, Shenzhen, Shanghai Pudong, Qingdao, San Francisco, Qingdao, Lianyungang, Nanchang, Liuzhou, Ningbo, Huaian, Kunming |
| China Southern Airlines | Beijing, Zhuhai, Xian, Xiamen, Changchun, Chengdu, Wenzhou, Urumqi, Chongqing, Dalian, Taiyuan, Shenzhen, Shenyang, Shanghai Pudong, Sanya, Enshi, Guangzhou, Guilin, Guiyang, Haikou, Kunming, Nanning, Ningbo, Qingdao, Guiyang, Haikou, Harbin, Hangzhou, Jieyang, Jinan |
| Xiamen Airlines | Yinchuan, Chengdu, Xiamen, Chongqing, Xian, Fuzhou, Urumqi, Tianjin, Hangzhou, Quanzhou, Lanzhou, Kunming, Jinan |
| Others Airlines | Tianjin Airlines (Guiyang, Jieyang, Jinan, Nanning, Ordos, Sanya, Tianjin), Joy Air (Xian, Xiangyang), etc |
Wuhan, located on Jianghan Plain in the middle of the Yangtze River Reaches, is the capital city of Hubei Province in central China. It is the most populous and largest core city in central China, and consists of the three boroughs of Wuchang, Hankou, and Hanyang. Wuhan is an important transportation hub of China.
Wuhan is served by Wuhan Tianhe International Airport, located 26 kilometers north from the city center. Airport shuttle buses between the airport and Wuhan city are available, and they take just 25 minutes. The airport ranks fourth in international airports in China, after Beijing Capital International Airport, Shanghai Pudong International Airport, and Guangzhou Baiyun International Airport. The airport serves an extensive domestic route network within China, connecting with most major domestic cities including Beijing, Tianjin, Shijiazhuang, Taiyuan, Hohhot, Ordos, Shenyang, Dalian, Changchun, Harbin, Shanghai, Wuxi, Hangzhou, Ningbo, Wenzhou, Fuzhou, Xiamen, Huangyan, Quanzhou, Jinjiang, Jinan, Qingdao, Yantai, Yuncheng, Nantong, Weihai, Nanjing, Nanchang, Ganzhou, Guangzhou, Shenzhen, Zhuhai, Shantou, Haikou, Sanya, Nanning, Guilin, Liuzhou, Beihai, Jingdezhen, Chongqing, Chengdu, Guiyang, Kunming, Xishuangbanna, Mianyang, Xi'an, Lanzhou, Xining, Urumqi, Yinchuan, Hong Kong, Macau, and Taipei. International routes from this airport reach selected main cities, such as Seoul, Tokyo, and Osaka.
With only a few clicks, search current flight schedules and access real-time information on great deals to and from Wuhan with China Highlights' search engine below. Find the Wuhan flights that suit you best and China Highlights will do the rest!