Wuhan Maps
Our Wuhan maps include a map of Wuhan's location and a Google Maps window with the city center pinned for you to conveniently scroll around and zoom in and out.
View Wuhan details on Google map
2001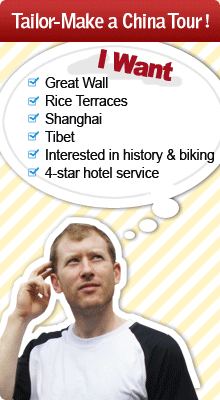 Planning a trip? Ask us here 800-2682918 (USA & CA)
86-773-2831999 (Int'l)
Q:
Jerrick Loochaz
Asked on 2013-11-12
Reply
where is the visa center in wuhan?
Dear Jerrick, Thank you for your inquiry. Here is the information of the Consulate General of the United States in Wuhan: Consulate address: New World International Trade Tower I No. 568, Jianshe Avenue Hankou, Wuhan 430022 Tel:027-8555-7791 Fax:027-8555-7761 http://wuhan.usembassy-china.org.cn/index.html Doris Huang Replied on 2013-11-15
Q:
sani moustapha
Asked on 2013-08-22
Reply
(1)how many hours from guangzhou to wuhan by bullet train (2)which good hotel is closer to wuhan agricultural expo center. (3) whatwill the wheather look like from september to december 2013
Hi sani, it is about 4 and half hour from Guangzhou to Wuhan by bullet trian. For hotel in Wuhan, please visit http://www.chinahighlights.com/hotel/ and visit http://www.chinahighlights.com/weather/ for weather information.
Simon Huang Replied on 2013-08-22
Q:
israr
Asked on 2012-12-19
Reply
DO I NEED A CHINA VISA IF I HAVE HONG KONG VISA TO TRAVEL TO WUHAN
Hi Israr, yes, you need a China visa if you want to visit Wuhan in mainland China.
Whitney Liao Replied on 2012-12-19
Q:
nima
Asked on 2012-07-01
Reply
hi please tell me how long is between Huazhong university and center of wuhan ? thanks
Hi Nima, Thank you for your inquiry. There are 3 districts in Wuhan, that is Wuchang(武昌), Hankou(汉口) and Hanyang(汉阳) The distance from Huazhong University to Wuchang is 6km, 15km to Hankou and 16.5km to Hanyang. Alice Cai Replied on 2012-07-02
Q:
Peter
Asked on 2012-03-15
Reply
how many miles between shanghai an wuhan
Hello Peter, It is about 900 km from Shanghai to Wuhan. Simon Huang Replied on 2012-03-15