Wuhan Maps
Our Wuhan maps include a map of Wuhan's location and a Google Maps window with the city center pinned for you to conveniently scroll around and zoom in and out.
Other City Maps
View Wuhan details on Google map
2001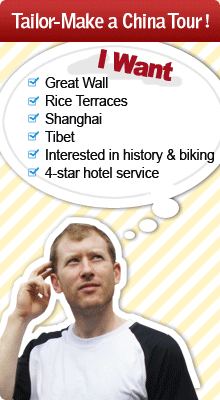 Planning a trip? Ask us here 800-2682918 (USA & CA)
86-773-2831999 (Int'l)
Q:
israr
Asked on 2012-12-19
Reply
DO I NEED A CHINA VISA IF I HAVE HONG KONG VISA TO TRAVEL TO WUHAN
Hi Israr, yes, you need a China visa if you want to visit Wuhan in mainland China.
Whitney Liao Replied on 2012-12-19
Q:
israr
Asked on 2012-12-19
Reply
i want to visit my nephew at yangtze university and will be travelling from islamabad pakistan . pl guide me how to travel and where to stay taking a tour of the cities in my way.rgdsisrar
Hi Israr, we can arrange this tour for you. In order to give you an accurate quotation please help me with below the information:
1. Number of people in your group including yourself
2. Length of stay in China
3. Inbound / outbound city
4. Starting date of the tour
5. Besides Yangtze University, any other places or attractions you would like to visit.
6. Class of Hotel: 3 / 4 / 5 star
7. Estimative total budget per person.
Below are some websites for you to check the international flights:
By the way, you also need a China visa.
Whitney Liao Replied on 2012-12-19
Q:
Ahmad
Asked on 2012-07-16
Reply
how can i hire a guide for my trip to Beijing from 30 of July till 10 of August
Hi Ahmad, thank you very much for you inquiry! I'm Nora, a trip advisor at China Highlights. We are happy to offer you guide rental service. The cost is about CNY500 (US$80) per day and the working time is 8 hours per day. Please feel free to contact me at nora@chinahighlights.net if you decide to take the service.
Nice day!
Nora Ou Replied on 2012-07-17
Q:
nima
Asked on 2012-07-01
Reply
hi please tell me how long is between Huazhong university and center of wuhan ? thanks
Hi Nima, Thank you for your inquiry. There are 3 districts in Wuhan, that is Wuchang(武昌), Hankou(汉口) and Hanyang(汉阳) The distance from Huazhong University to Wuchang is 6km, 15km to Hankou and 16.5km to Hanyang. Alice Cai Replied on 2012-07-02
Q:
Peter
Asked on 2012-03-15
Reply
how many miles between shanghai an wuhan
Hello Peter, It is about 900 km from Shanghai to Wuhan. Simon Huang Replied on 2012-03-15