Wuwei Overview
Wuwei Things To Do
About Wuwei
Wuwei Travel Service
Wuwei Weather Forecast
Mon
-4℉ | 10℉
-20℃ | -12℃
Clear
Tue
-2℉ | 14℉
-19℃ | -10℃
Clear
Wed
0℉ | 18℉
-18℃ | -8℃
Clear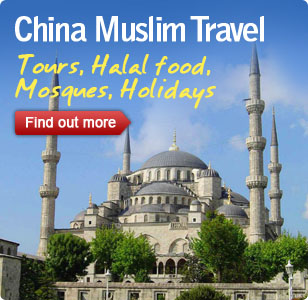 Wuwei Region covers an area of 33,000 square kilometers and has a population of 195,0000, which is made up of 38 ethnic groups including Han, Zang, Hui and Mongolian minorities.
Wuwei, called Liangzhou in ancient times, was an important post on the ancient Silk Road. The prosperity of the Silk Road eventually brought Wuwei great business and wealth, so Weiwu was renamed "Place of Silver".
Wuwei is blessed with numerous cultural relics. The most famous attractions in and around Wuwei include Leitai Han Tombs, where the iconic Galloping Horse symbol was unearthed, Confucius Temple and West Park. Wuwei is also known for Haizang Temple, renowned as "Tiantianshan" Grottoes, which are the earliest grottoes found in China.
Location: Wuwei is located in the center of Northwest China's Gansu Province, at the south end of the Hexi Corridor. The Hexi Corridor is the passage between the Qilian Mountains and Beishan Mountain in Gansu Province. It used to be the most important route from North China to Xinjiang and then further on to West Asia. There are five major cities along the Hexi Corridor: Wuwei, Zhangye, Jinchang, Jiuquan and Jiayuguan. Wuwei is contiguous to Lanzhou, capital of Gansu Province, in the east, bordering Jinchang in the west and the Qilian Mountains in the south, and adjoining the Tengger Desert in the north.
Area Code: 0935
Post code: 733000